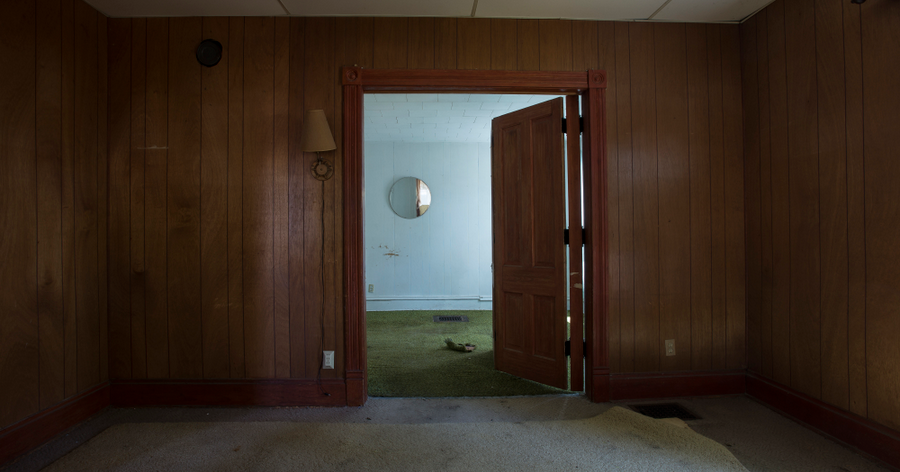 Absentia: Abandoned Past
An exhibition of photography by Laura MigliorinoEvent Website

Showing

Jan 5th - Feb 2nd, 2019

Opening

Sat Jan 5th, 2019 4PM - 6PM CST

Artist Talk

Sat Jan 19th, 2019 2PM CST
Banfill-Locke Center for the Arts
6666 E River RD
Fridley
( map )
Abandoned Past explores spaces in a state of abandonment or unexpected departure, creating a feeling of being animated and inhabited but absent at the same time. Houses are like the human body; they are born fresh, clean, and full of hope. The home ages, adapts, and sags; occupants leave traces but take their memories with them. A house may be reborn and be rehabilitated; sometimes it dies and becomes a memory.
Migliorino's work has a long history of capturing the relationship between people and the environments they live in. The intimate nature of housing, shelter and living environment is so essential to how one is defined, that is cannot be separated. The work explores the symbiotic, and perplexing relationship between people and their homes.
Migliorino said, "We are all familiar the 'Ruins Porn' trend, and photos of abandoned buildings, and dilapidated structures. I too love looking at these images. My attraction to this topic though is very personal, and focusing exclusively on homes. The project began when we placed my Mom in a nursing home due to advanced dementia. This marked the beginning of a process of loss, and the slow dismantling of our family home."

About the Artist:
Laura Migliorino was born in Cleveland Ohio, and grew up in a Chicago Heights, a Chicago suburb. Migliorino's BFA is from the School of the Art Institute of Chicago and MFA is from the University of Minnesota. She teaches at Anoka-Ramsey Community College as a Photography professor. Migliorino received numerous grants from the Jerome Foundation, several Minnesota State Arts Board grants and various exhibition prizes. Her work is in the permanent collection of the Walker Art Center, Weisman Museum in Minneapolis and The Minnesota Center for Book Arts. She has exhibited internationally for over 30 years. Migliorino's work has been featured in the Huffington Post, DOMUS Magazine, Pittsburgh Post Gazette, the News Hour with Jim Lehrer, and DWELL Magazine.
Image Credit: The Blue Mirror (A 1st prize winner at FIX Photo Festival in London, England)