Support, time, and space — these are the main elements that together formulate the design for local video art project, the Feminist Video Quarterly. Co-founded by Paige Tighe and Chelsea Parker, the project started as a way for the two video artists to support each other's work and that of their friends, but it has quickly evolved into a collaborative group that creates space for femme-identified and gender non-binary filmmakers.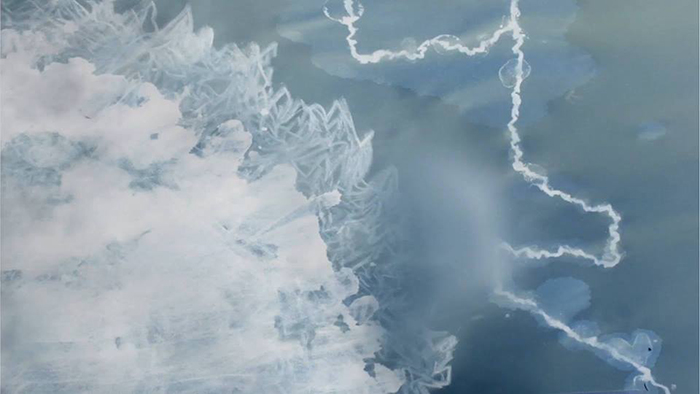 Still from Thursday's Child by Maret Polzine, to be screened at [Hindrance]
Thursday's screening, [Hindrance], will be the seventh FVQ screening to take place and partners up with Sound Unseen to include films which heavily revolve around the accompanying music/audio/soundtrack in some way.
From inception to its current screening, FVQ has always been about engaging others through the creation of art using a DIY approach to give power to filmmakers. Inspired by the radical feminist group the Guerrilla Girls, who had a Twin Cities art takeover last spring, Parker and Tighe joined forces to create their version of art activism in a local arena.
"I was struggling to be an artist and an activist," explains Tighe. "I got my master's in public practice art, and what really came out of that program was me becoming a performance artist and starting to make videos. I was working at Minneapolis Television Network when I met Chelsea, and the Guerilla Girls came to town. They wanted to do a local satellite show at MTN and though I was lackadaisical about that, mostly because no one was getting compensated, it inspired me to do a local video show at MTN. I asked Chelsea to show, and she was so passionate about it and I loved what she's showed so much that it just catapulted from there into our event."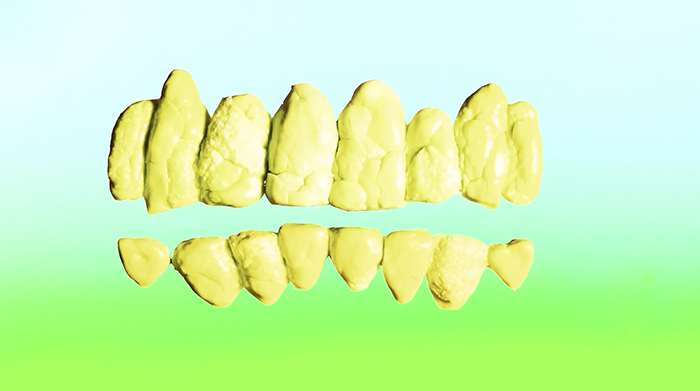 Still from Josie - Glow Worms by Chelsea Arden Parker, screened at P U S H=PULL
Growing from a modest screening of mostly friends' work at small independent galleries to Thursday's screening at the Bryant-Lake Bowl Theater, the project has really found its niche in creating art "outside the white box."
Having both spent time at art school and beyond working with different media, Parker and Tighe bonded over a mutual dissatisfaction with the hustle and ingratiation involved in making "capital A art" to be shown in a gallery. They discovered what they were actually passionate about was how to engage people in creating art.
Through Americorps, Parker worked at a public access television station facilitating an afterschool youth art programing, and it reignited the desire to do her own art.
"I started in photography but had a disconnect with how to be a really engaging photographer," Parker elaborates. "From my experience teaching teens, I realized how accessible video art is. Every week we would ask them to bring in stuff that they wanted to show the class and it was always someone on YouTube. I was able to teach them what they were seeing, the different techniques or edits and give the power to them as filmmakers."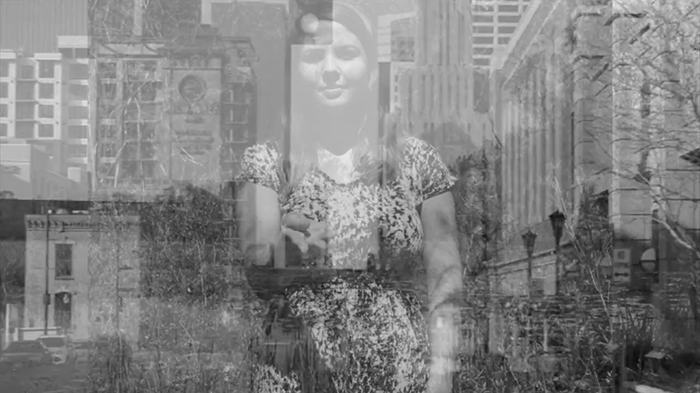 Still from Components by Jes Reyes, screened at REST - LESS
"Getting to work in different dimensions is what brought together my performative [work] and my painterliness," Tighe says. "A lot of my first videos looked like abstract expressionist paintings but in a multidimensional way. Yes, video is an image but it's also sound and editing. You can spend as much time as you want with a photograph or a painting or something that is still, but video allows the filmmaker to tell a story in the way that they want to frame it."
When it comes to the natural evolution of video art, Parker makes this comparison, "I think video is much like digital art. Digital art 20 years ago everyone just thought of as using clip art to make real art. Now, same with video, it's like 'no, this is real art.' This is us building on a tradition. It's new and it's fun, but it's also a frontier of art that's possibly not accepted yet but it's accessible. You can take whatever you want and make a video out of it. You can steal from different eras. You can take old 80's cartoons and make something with a political edge. If you're really into Dukes of Hazzard, you can take four frames of Dukes of Hazzard and make an art video about it. And it could be about the movement of a hand or misogyny. However you frame it, that video gets to be what you want it to be."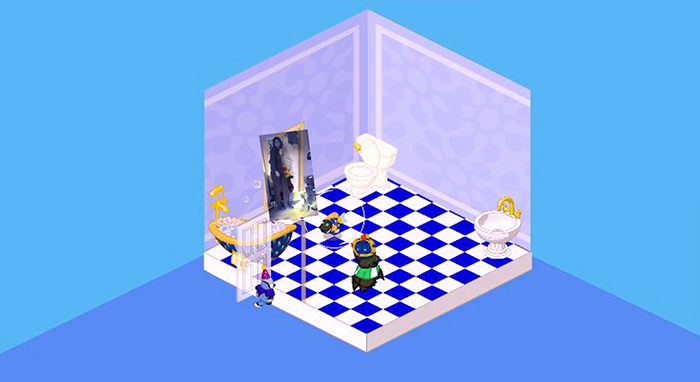 Still from Observation of Habit by Paige Carlson, screened at > > > GUSTO
In our current technological society, so many of us have art-making software in our pockets. It's this DIY and inexpensive element that lends itself to the accessibility of video art; anyone can document anything they wish.
"There's kind of a cool element in being able to capture what you as the filmmaker are seeing," Tighe explains. "It's transitioning real life to a moving image so that people can see [the same thing] you are, and see it in a way that allows people to relate to you. It's like what we're doing with selfie culture. The mundane can be some of the most exciting work."
Recently receiving a Visual Arts Fund grant from the Midway Contemporary Art Library ensures that the FVQ can help pay the many female, non-binary, and trans artists who aren't always given a platform to showcase their art.
"Ultimately, video is cheap," Parker explains. "That standard that you have to be this good at something to be considered an artist is so shitty and blocks out those who create art everyday but don't think of it as art. The filmmakers involved in this group are living proof that you don't have to spend $500 to make something good. You need time, space, and support which is pretty much what the Feminist Video Quarterly is. Art-making is a vulnerable act, and we're trying to create a supportive place for that."
FVQ's [Hindrance] takes place Thursday, September 7th at 7pm at Bryant-Lake Bowl Theater. The event is free and includes films from Tamara Alswager, Michelle Brost, Sophia Deutsch, Mixie Di, Emily Fritze, Eve Hernandez, Lizzie Hutchins, Maret Polzine, Jes Reyes, and Amelia Silbert. It will also feature live music from Devata Daun and visuals from Erin Busko, with donations going towards the Minnesota Indian Women's Resource Center. Follow their Vimeo channel HERE.