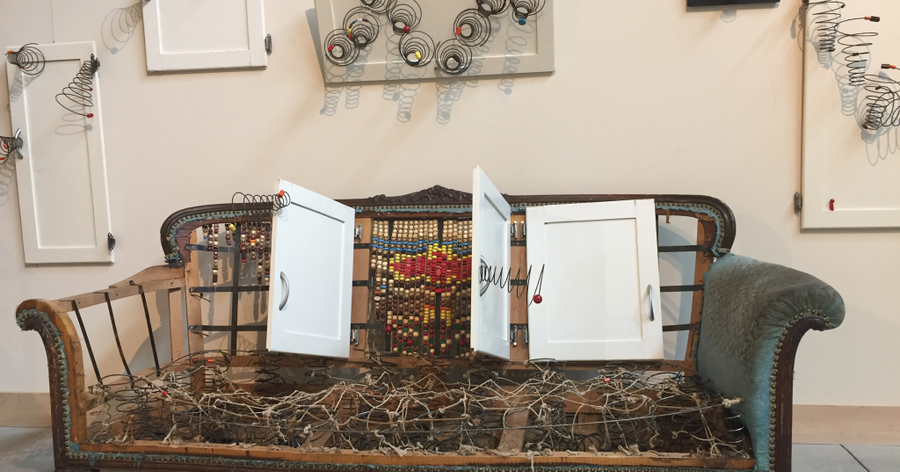 Women of Schmidt
Historic Schmidt Artists Lofts celebrates Women's History Month with their 3rd Annual "Women of Schmidt" showcase
Event Website
On View

Mar 3rd - Mar 31st

Reception

Sat Mar 3rd, 2018 1PM - 6PM CST
Schmidt Artists Lofts
900 W 7th St
St. Paul
( map )
The theme of this exhibition is the "Wonder Women of Schmidt" and features artists that live and work in the Schmidt Artist lofts. Over 20 participating women will feature their paintings, sculptures, photography, music, writings, crafts, fashion and jewelry in all three galleries. The Brewhouse Landmark Gallery, Tunnel Galleries along with the Pig's Eye Gallery in the Bottlehouse will have over 50 pieces of artwork displayed.

Women featured this year:
MaryBeth Garrigan, Mary Frances Judge, Reyne Branchaud-Linsk, Elisha Jacobsen, Ashley Finch, Stephanie Davison, Petra Lommen, Daniella Buesgens, Kjiersten Kinney, Sharolyn Shawno Knutson, Mariah Heck, Anne Cervenka, Maggie Sokoloski, Rebecca Garrigan, Carin Ekstand-Anderson, Shelley McNamara, Lien Tran-Doan, Kelly Pratt, Kasey Payette, Amy Zelmmer, Linnea Anderson, Katrina Schmidt, Marisha Chamberlain, Malicia Medina, Sabrina Barista, Becqi Sherman, Susan Nordbye, Annette Twaites.

Image Credit: MaryBeth Garrigan, Partical Theory 2017, (assemblage of family couch & cupboards)
#mplsart
If you are making art or looking at art in the Twin Cities, use the hashtag to show it off.