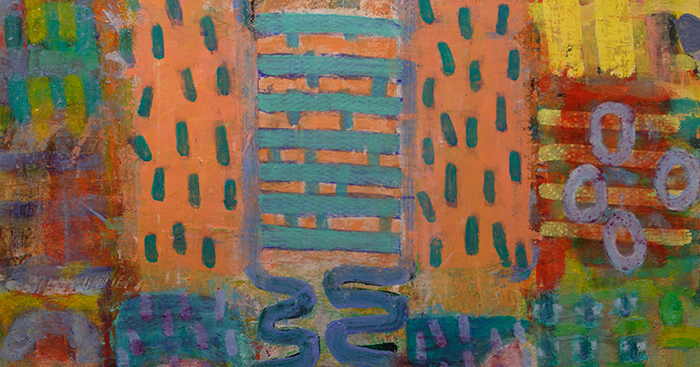 Travelers
New paintings and watercolors by Mark Ostapchuk.Event Website

Ongoing

Sep 28th - Nov 4th, 2017

Reception

Sat Oct 7th, 2017 6PM - 8PM CST
Form + Content Gallery
210 N 2nd St
# 104
Minneapolis
( map )
An exhibition of new paintings and watercolors by Mark Ostapchuk. These recent pieces have gone through persistent revision and reworking in their development. Many have starts in years ago former studios and have been revisited and reworked in their travels through various work places.
They play with lush color schemes, quirky shapes and obsessive patterns in their aim for a certain poignancy in trying to acknowledge the passage of time.
Reception is free and open to the public.