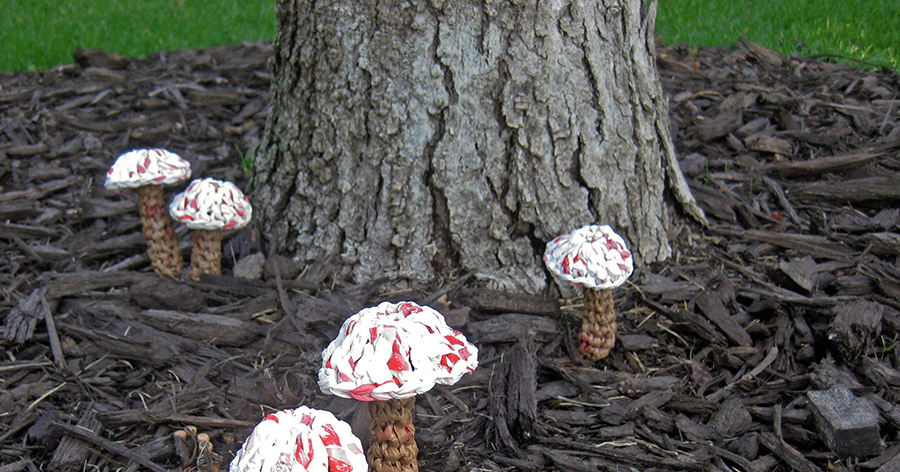 This is Ours
A one day, outdoor exhibition at Lake Hiawatha Park

Outdoor Exhibition

Sat Sep 8th, 2018 6AM - 8PM CST
Lake Hiawatha Park
2701 E 44th St
Minneapolis
( map )
Visitors to Lake Hiawatha look out over the Lake and enjoy spectacular sunsets, frolicking wildlife, and glistening waves. If however, their eyes wander down to the nearby shoreline they find trash, festering garbage, and dead wildlife in plain view.
This is ours: our lake, our park, our pollution. The pollution is ours not just because the lake is public domain, but because if you live in the Lake Hiawatha watershed (from Lake street to Lake Hiawatha and east/west from 28th Ave to Park Ave), some of your trash and toxins have almost certainly been carried down the storm sewers that flow directly (unfiltered) into the lake.
The artwork and events will all be site-specific responses to both the natural wonders and the trash washing up on the shores. Featuring the art of Sean Connaughty, Erica Spitzer Rasmussen, Mayumi Amada, Presley Martin and John Schuerman
This project was inspired by the art and activism of Sean Connaughty who for the past 3 years has worked tirelessly to produce art that engages the local community to save Lake Hiawatha.
Exhibition Opens:
from Sunrise to Sunset, on Saturday, Sept 8
Opening Reception: Saturday, Sept 8, 6-8 pm
Rain date: Sunday, Sept 9
Paper making workshop from 5:00 to 7:00 pm by Erica Spitzer Rasmussen
One day only at the SE corner of Lake Hiawatha park. All art work will be or happen near the water's edge between where Minnehaha creek enters and exists Lake Hiawatha (south side of the Lake).