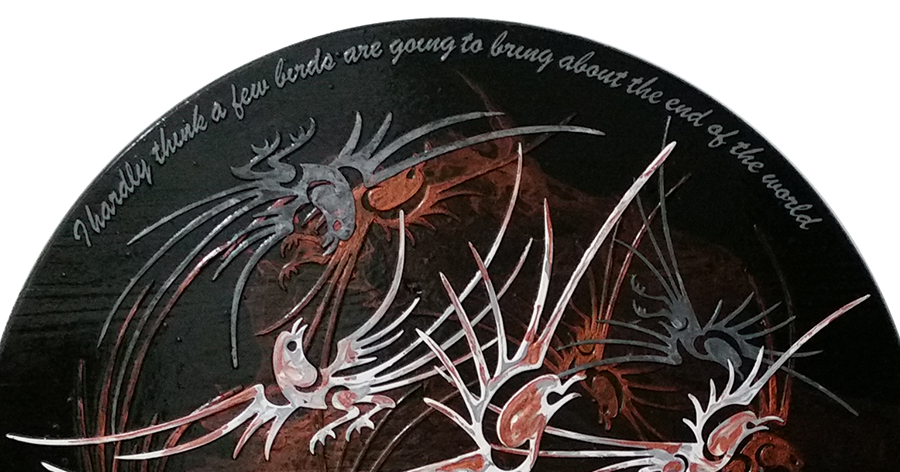 THE TRUTH
An exhibition of experimental paintings by Remo Campopiano at the California Building Event Website

Open Studio

May 18th - May 20th, 2018
California Building
2205 California St NE
Minneapolis
( map )
Open during Art-A-Whirl®
Friday, May 18, 5 p.m. - 10 p.m.
Saturday, May 19, 12 p.m. - 8 p.m.
Sunday, May 20, 12 p.m. - 5 p.m.
Remo Campopiano, MFA, will be exhibiting a series of experimental paintings dealing with beauty, truth and lies. In these paintings he explores how great minds in history understand the difference between what is real and what is fake.
Campopiano's background as a sculptor and experimentalist is evident in his unconventional approach to painting. He uses acrylic colors to interact over large wooden disks, and includes layers of 3D printed elements.
Don't miss his remote controlled ArtBots in the lobby.
"ART-A-WHIRL® is an open studio tour in Northeast Minneapolis showcasing the work of NEMAA members. ART-A-WHIRL® is a federally-registered trademark of NEMAA."