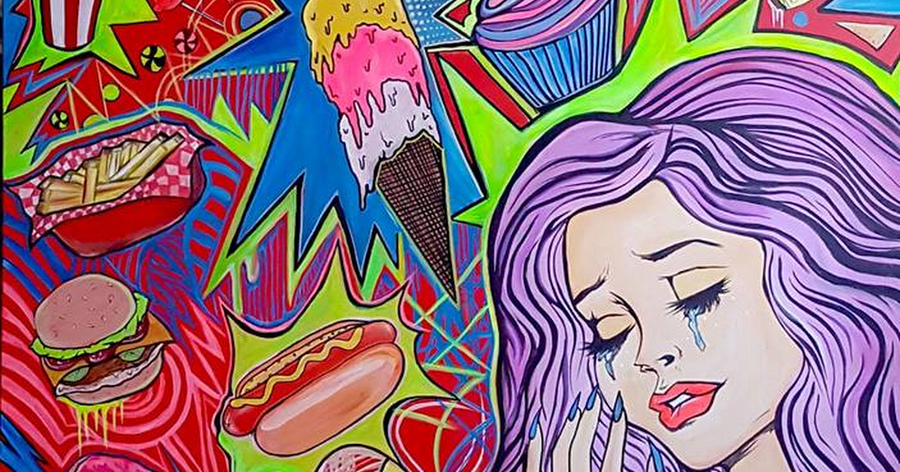 The Art of Recovery
Solo exhibition of work by Annabomb
Event Website
Showing

Jan 9th - Jan 18th, 2018

Closing Reception

Thu Jan 18th, 2018 5:30PM - 7PM CST
The Christensen Center Art Gallery, Augsburg University
2211 Riverside Ave
Minneapolis
( map )
The Art of Recovery is a creative interpretation of the artist's recovery from an eating disorder.
The show is a collection of paintings that represent the process of what it is like to recover from a mental illness. This exhibition explores themes about the power of food and how it relates to body image and mental health.
CLOSING RECEPTION
Thu Jan 18, 5:30-7PM
There will be snacks, N/A bevs, and a Q&A at 6PM
RSVP on Facebook
ON VIEW
Jan 9-18, Monday-Sunday 9AM-7PM
at Christensen Gallery at Augsburg Universtiy​
#mplsart
If you are making art or looking at art in the Twin Cities, use the hashtag to show it off.