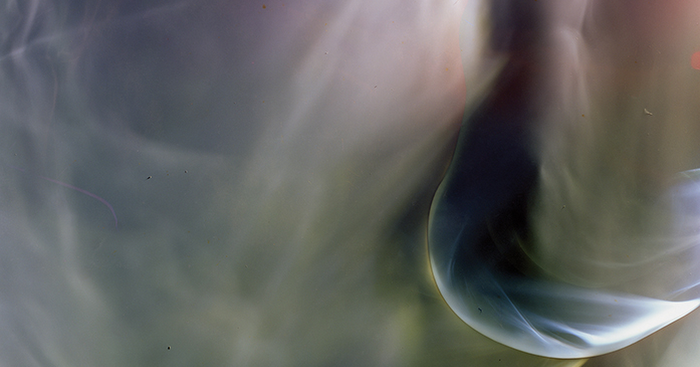 Stefanie Motta - Water Line
An exhibition of new photography by Minneapolis-based artist Stefanie Motta.
Event Website
Showing

Apr 1st - May 6th, 2017

Reception

Sat Apr 1st, 2017 7PM - 9PM CST
David Petersen Gallery
2018 Lyndale Ave S
Minneapolis
( map )
The photographs of Stefanie Motta are simply gorgeous, entirely mysterious and intimately otherworldly. Inkjet prints hung unframed on the gallery walls, the photographic imagery is created using a 4x5 sheet of color negative film placed in a pin-pricked black plastic bag that is submerged into a body of water such as a river, bog or spring. This crude pinhole camera exposes the film to not only an exposure of light, but also the water and its unpredictable and uncontrollable contents, revealing the imagery of a chemical reaction that is both ethereal abstraction and environmental documentation.
Stefanie Motta is a graduate of the University of Minnesota MFA program, a photography teacher, a yoga instructor and a dog owner.
#mplsart
If you are making art or looking at art in the Twin Cities, use the hashtag to show it off.