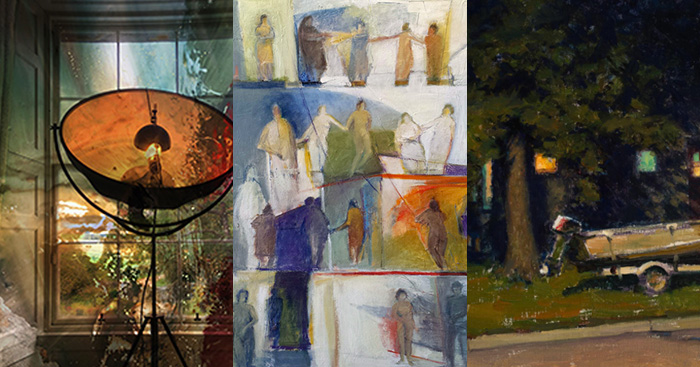 Spring Open Studios and Exhibition
One night only, spend time with artists and their guests in the studios where they dream, create and work
Event Website
Reception

Sat May 6th, 2017 5:30PM - 9:30PM CST
Traffic Zone Center for Visual Art
250 3rd Ave N
Minneapolis
( map )
See new work made in drawing, installation, painting, photography, printmaking and sculpture. The art is for sale — the experience is free and open to the public. This year there will be a special opportunity to acquire works by Traffic Zone Artists who will donate 50-100% of the sale proceeds to a worthy civil rights organization. The buyer may choose which of these non-profit organizations will receive half or all of the purchase price: The American Civil Liberties Union, (ACLU), Planned Parenthood, or the Southern Poverty Law Center (SPLC).
Traffic Zone Open Studio Artists include:
Harriet Bart, Bruce Hudson-Bogaard, Carl Bretzke, Kristie Bretzke, Perci Chester, James Conaway, Jim Dryden, Jil Evans, Bette Globus Goodman, Bonnie Heller, Ellie Kingsbury, Vesna Kittelson, Paul Kwok, Lisa Nankivil, Jon Neuse, Howard Oransky, Steve Ozone, Rebecca Pavlenko, Patrick Pryor, Jodi Reeb, Chip Schilling, Harold Stone, Jantje Visscher
Guest Artists
Jantje Visscher studio hosts Ann Ginsburgh Hofkin.
RSVP on Facebook
Image Credit: Lisa Nankivl, Fortune, 2017, archival pigment print, 18 x 24 in
#mplsart
If you are making art or looking at art in the Twin Cities, use the hashtag to show it off.