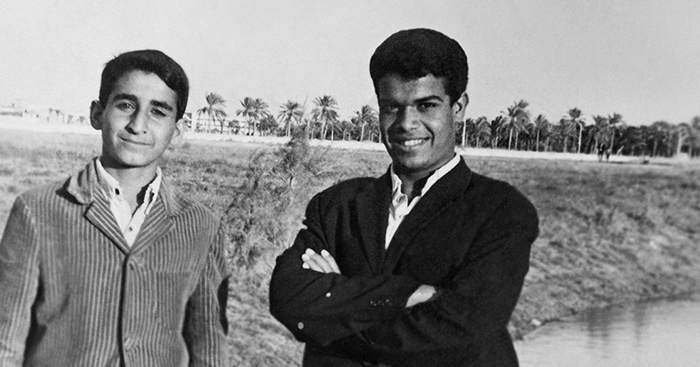 Speaking of Home
Speaking of Home will transform four of St. Paul's busiest skyways into a public artwork. Focused on telling the stories of immigrants who made the Twin Cities their home, the exhibit opens September 5, 2017, at the downtown intersection of East Sixth Street and Minnesota Street, featuring 58 photos from each participant's country of origin, accompanied by their stories. Each photo will be visible from both the skyways and the streets below.
Event Website
On View

Sep 5th - Mar 8th, 2018
St. Paul Skyways
426 Minnesota Ave N
St Paul
( map )
Speaking of Home will transform four of St. Paul's busiest skyways into a public artwork for the first time ever. Focused on telling the stories of immigrants who made the Twin Cities their home, the exhibit opens September 5, 2017, at the downtown intersection of East Sixth Street and Minnesota Street, featuring 58 photos from each participant's country of origin, accompanied by their stories. Each photo will be visible from both the skyways and the streets below.
"Planning for this project began long before the more recent immigration policies became a national discussion, and long before downtown Saint Paul residents and businesses raised concerns over the security in the skyways," said Nancy Ann Coyne, Speaking of Home principal. "However, it is more important than ever – to make immigrants feel welcome here -- while the nation debates immigration policies, travel bans and sanctuary cities, two of which are Saint Paul and Minneapolis."
#mplsart
If you are making art or looking at art in the Twin Cities, use the hashtag to show it off.