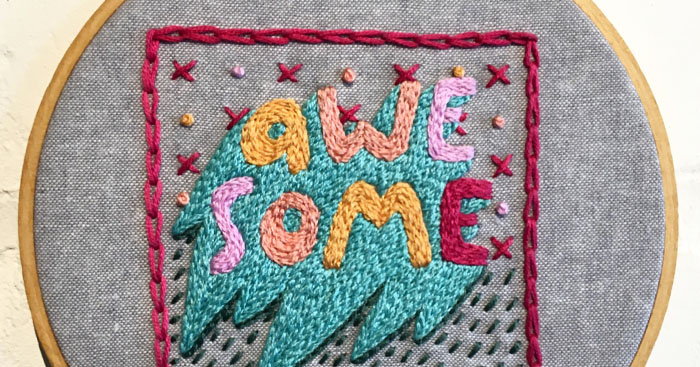 SooVAC's Artists' Holiday Shop
6th Annual gallery art shop featuring hand-selected offerings from Minnesota's favorite artists and makers.
Event Website
Shop Open

Dec 1st - Dec 24th, 2017
Soo Visual Arts Center
2909 Bryant Ave S
Suite 101
Minneapolis
( map )
Celebrate and support one of Minnesota's most important natural resources, our talented artists, by shopping local this holiday season. This will be the sixth year of one of the Twin Cities most beloved local artists' holiday shops, that always promises unique and varied offerings.
Featuring art by: A MANO, Annrocks Apparel, Kevin Beaudin, Ute Bertog, Anna Biedenbender, Boxy Mouse, Bruno Press, Cosmos Collars, Tara Costello, Amy Crickenberger, Paige Dansinger, Jennifer Davis, Amanda Dobbratz, Preston Drum, Duckie Uglings, Christi Furnas, Toni Gallo, Mary Gibney, Ruthann Godollei, Nick Guzman, Amy Jo's Handmade, Sophia Hill, Jim Hittinger, Madi Rae Holler, Kate Iverson, Caitlin Karolczak, Reggie LeFlore, BrieAnna Lindquist, Living Tree Designs, Allegra Lockstadt, Lunalux, Jeremy McCarthy, Paula McCartney, Gillian McLaughlin, Shawn McNulty, Behtsee Millman, Jane Moccia, Britt Omann, Terrence Payne, Garrett Perry, Alex M. Petersen, Kimberly Tschida Petters, Crystal Quinn, Amy Rice, ROX by Robyne Robinson, JobyLynn Sassily-James, Christopher Selleck, Alanna Stapleton, Michael Sweere, Jared Tuttle, Joni Van Bockel, Kevin Vi, Russ White, Tom Wixo, Dustin Yager and more.
Shop Dates
Dec 1st–24th
Shop Hours
Wed: 11AM–5PM
Thu-Fri: 11AM–7PM
Sat-Sun: 11AM–4PM
​
RSVP on Facebook
#mplsart
If you are making art or looking at art in the Twin Cities, use the hashtag to show it off.