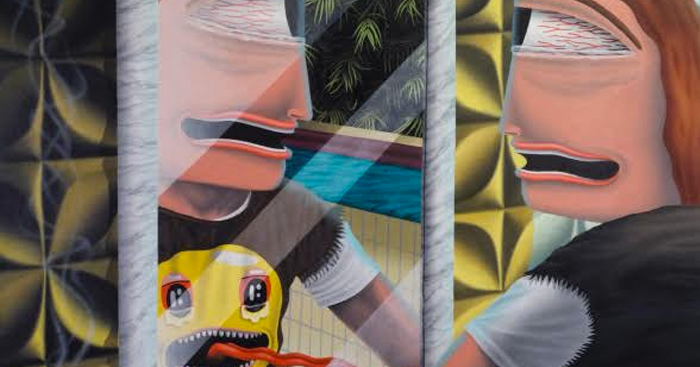 Side Stories | Samual Weinberg
Sadie Halie Projects kicks off their 2017 schedule with an exhibition of work by Samual WeinbergEvent Website
Reception

Sat Apr 22nd, 2017 7PM - 10PM CST
Sadie Halie Projects
3653 25th AVE S
Minneapolis
( map )
'Side Stories' is a collection of new paintings, objects and a site specific installation. Sam's paintings are flexible. Like a great pop song, they are at once specific and ambiguous, weaving stories that are autobiographical and idiosyncratic but that communicate universal feelings. Stress. Dread. Anxiety. Joy. Ambivalence. Tension. Sadness. Boredom.

Sam's work at Sadie Halie physically manifests the play in his paintings by partially recreating their spaces. In 'Side Stories', thanks in part to a large site specific installation, his paintings become a piece of their own environments pushing them to perform as facets of interior design.

Also on the 22nd, check out Repetition is Change: Ecstatic/Restrained at Hair + Nails Gallery right up the street!