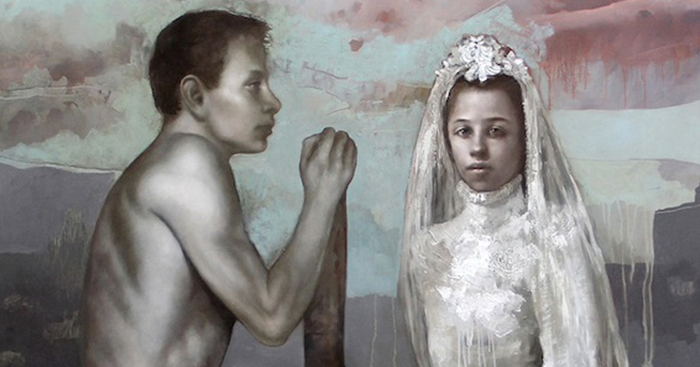 Seeking Arrangement: feat. Caitlin Karolczak
Karolczak's works are celebrations of life, death and the mysterious spectrum that binds the two in perpetual dance along with intimate vistas of self and sexuality via her self-portraits.Event Website

Ongoing

Sep 15th - Sep 30th, 2017

Reception

Fri Sep 15th, 2017 6PM - 10PM CST

Artist Talk

Fri Sep 22nd, 2017 7PM CST
Rogue Buddha Gallery
357 13th Ave NE
Minneapolis
( map )
It is with great pleasure that the Rogue Buddha Gallery welcomes back to its walls the intoxicating work of Caitlin Karolczak.

Karolczak's works are celebrations of life, death and the mysterious spectrum that binds the two in perpetual dance along with intimate vistas of self and sexuality via her self-portraits. Each painting is a theatric drama visually emblazoned across the two-dimensional plane.

Seeking Arrangement will be on exhibit until September 30th.

Visit www.roguebuddha.com for more details and a preview of the work!

Caitlin Karolczak Artist Statement:
My work is concerned with the cult of image by examining the temporal nature of existence. The figures I paint inhabit the space around them, not through action, but with the sense of presence they possess. By means of a sometimes-perverse frame of reference, they seek to have familiarity with the viewer while emitting the perception of voyeurism. I incorporate countless brushstrokes and translucent layers of paint in homage to classical painting techniques, while simultaneously exploring freedom through experimentation with color and means of application.

My self-portraiture examines the taboo subject of female sexuality and its societal status. The works are intimate portrayals of self-ownership of the female body. I'm taking back my personal power by allowing myself to become vulnerable to the viewer.