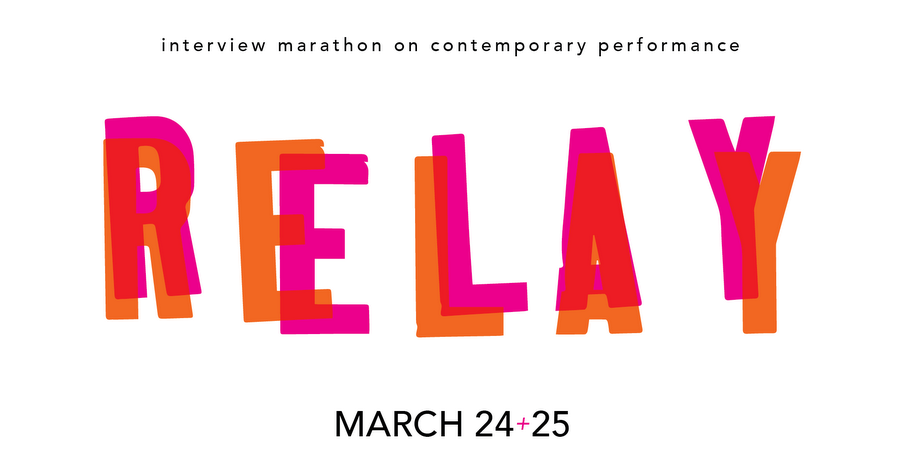 RELAY RELAY
Artist-to-artist interview marathon on contemporary performance
Event Website
Event Date

Sat Mar 24th 9:30AM CST

Event Date

Sun Mar 25th 10:30AM - 7PM CST
Red Eye Theater
15 W 14th Street
Minneapolis
( map )
RELAY RELAY is an artist-to-artist interview marathon for and by Twin Cities contemporary performance makers. Twenty artists working in dance, theater, music, and performance art will engage in public dialogue at the Red Eye Theater, in wide-ranging conversations that draw from Red Eye's core values of collaboration, experimentation, and critical discourse as a starting point.
with
Chantal Pavageaux | Sonya Berlovitz | Kimberly Richardson | Trevor Bowen | Maia Maiden | Alan Mure | Anjanie Da Artist | Ben Obi | Karen Sherman | Samantha Johns | Emmett Ramstad | Martin Gonzales | Masanari Kawahara | Akiko Ostlund | E.G. Bailey | Rebekah Crisanta de Ybarra | Eric Larson | Rosy Simas | Rhiana Yazzie | Saymoukda Duangphouxay Vongsay
Event Dates
Mar 24th
Saturday 9:30 am-11 pm
Mar 25th
Sunday 10:30 am-7 pm
#mplsart
If you are making art or looking at art in the Twin Cities, use the hashtag to show it off.