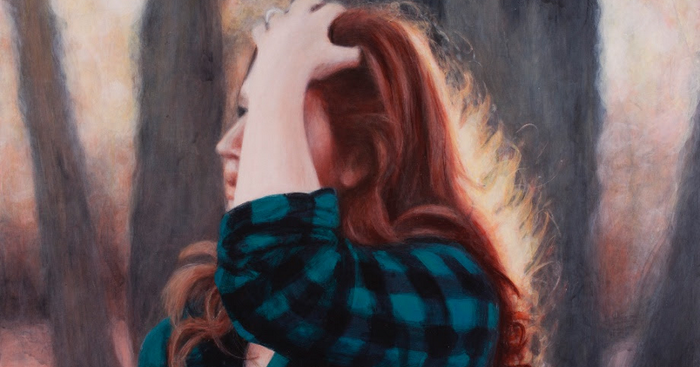 Redhead | Melba Price
Denler Gallery presents the work of St. Paul artist Melba Price.
Event Website
Showing

Apr 7th - May 13th, 2017

Reception

Fri Apr 7th, 2017 6PM - 8PM CST
Denler Gallery, University of Northwestern
3003 Snelling Ave N
St Paul
( map )
As part of the process of putting together an exhibition, Price reviewed the last 15 to 20 years of her work. She found an extraordinary number of her subjects to be redheads. However, Price's paintings do not tend to reinforce the common cultural stereotypes of the traditional redhead subject in portraiture. Instead, her work approaches the redhead as subject from a number of different angles. The exhibition almost becomes a case-study in cultural biases related to redheads. Do Price's redheads match our expectations or catch us by surprise? As viewers, the works meet us face to face (literally) with our preconceptions. Yet it is a subtle confrontation, a curiously detached yet personal confrontation. Curators of her past shows have noted, "Price maintains her literal and conceptual distance from her chosen subjects while maintaining a distinct ability to build a unique personal connection and sensitivity through the act of painting." In so doing, Price opens a space for contemplation and challenges us to fill in the gaps of possibility posed by each painting.

Melba Price is recognized locally and nationally for her portraiture style and the unique treatment of her subject. A two-time Bush Foundation Fellowship recipient and a McKnight Fellowship recipient, her work has been featured in publications such as Artforum and New American Paintings. She has exhibited locally at Midway Contemporary Art, Rochester Art Center, and the Minneapolis Institute of Art as well as nationally in venues such as Sherry Leedy Gallery in Kansas City, Missouri.
#mplsart
If you are making art or looking at art in the Twin Cities, use the hashtag to show it off.