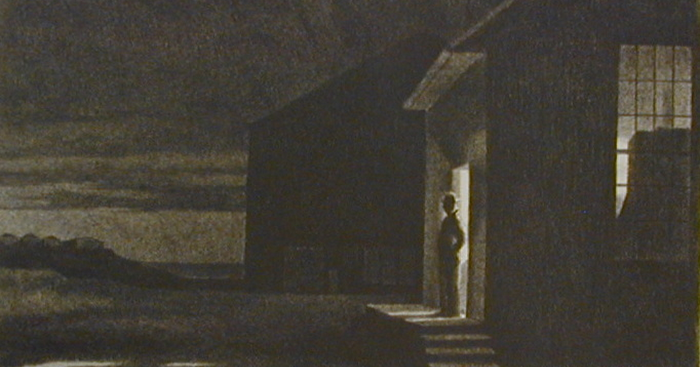 Pictures by Mike Lynch: 1955-2017
A retrospective exhibition of work by one of Minnesota's best known artists.
Event Website
Showing

Jan 20th - Mar 3rd, 2018

Reception

Sat Jan 20th, 2018 2PM - 5PM CST
Groveland Gallery
25 Groveland Terrace
Minneapolis
( map )
Shown above: Night Watchman, 1987, Lithograph, 8" x 10"
The exhibition will feature a wide range of work spanning the sixty-year career of Mike Lynch. Woodcut prints and drawings from the 1960's; lithographs from the 70's and 80's; ink drawings, watercolors and oil paintings from 1955 to the present will be included in the exhibit.
Lynch paints in the tradition of the American Scene Painters of the early 1900's, he works on location and returns to paint day after day at the same time of day. Also included in the exhibition will be several of Lynch's still life paintings. Humble subjects painted in half-light with a limited palette, these works evoke the same simplicity as his landscape paintings.
#mplsart
If you are making art or looking at art in the Twin Cities, use the hashtag to show it off.