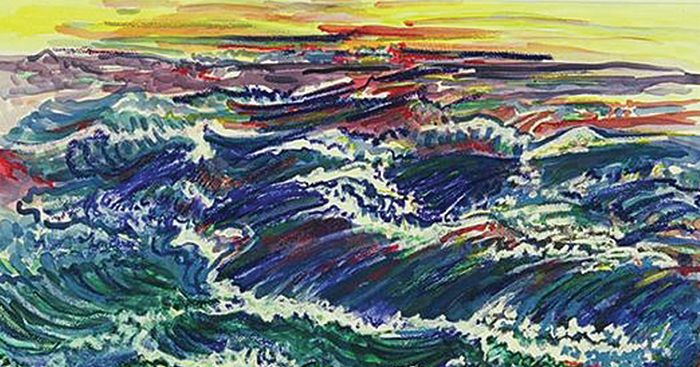 Persistence Of Vision: The Art Of Bettye Olson
A book signing with world-renowned Minnesotan artist, Bettye Olson.
Event Website
Book Signing

Thu Dec 14th, 2017 5:30PM - 7:30PM CST
Wet Paint
1684 Grand Ave
St. Paul
( map )
Come meet prolific local artist, Bettye Olson, subject of the new book from Afton Press Persistence of Vision: The Art of Bettye Olson by Julie L'Enfant and Jaden Hansen.
The book is full of engaging stories, photographs and color plates as well as a Forward by Patricia Olson, Director of the Women's Art Institute and Associate Professor in the Art and Art History Department at Saint Catherine University and an Introduction by Kristin Makholm, Executive Director of the Minnesota Museum of American Art. Books will be available for purchase and signing.
Light refreshments. Brief program at 6pm. Co-hosted with former owner, Beth Bergman. About the artist:
"Nature is full of energy. I transfer energy into my brush strokes. I connect with that energy and put it into painting."—Bettye Olson
This event is free, but please RSVP Here

More information on Bettye Olson
#mplsart
If you are making art or looking at art in the Twin Cities, use the hashtag to show it off.