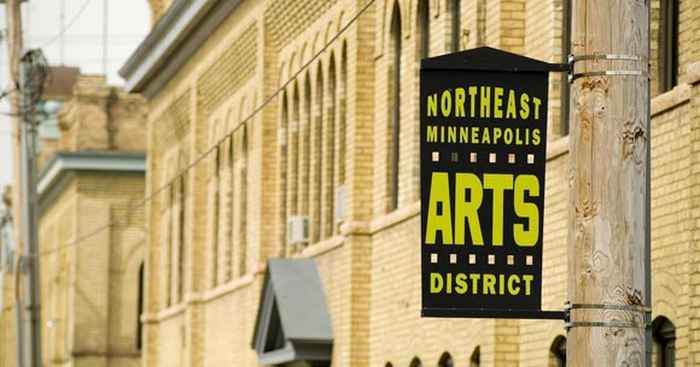 Northeast Arts District First Thursdays
Northeast First Thursdays is an association of artists who open their studios (or have a gallery arrangement) on the first Thursday of each month. The event is free and open to the public.
Event Website
Event

Thu Nov 2nd, 2017 5PM - 9PM CST
Various Locations
Northeast, Minneapolis
( map )
Northeast First Thursdays is an association of artists who open their studios (or have a gallery arrangement) on the first Thursday of each month

This event is free and open to the public.

Things to do:
• Visit artists' studios
• Watch artists at work
• BUY ART
• See live music performances
• Eat at local restaurants
• Visit galleries
• BUY ART
• Take part in interactive events
• See live dance performances
• Sign up for classes
• Meet a lot of very interesting people
• and BUY ART!

Featured locations:
#mplsart
If you are making art or looking at art in the Twin Cities, use the hashtag to show it off.