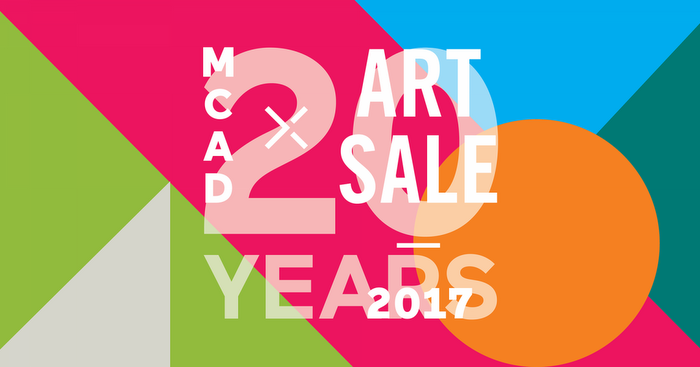 MCAD Art Sale 2017
Annual sale featuring highly coveted original artwork from art students and alumni
Event Website
Sale

Nov 16th - Nov 18th, 2017
Minneapolis College of Art and Design (MCAD)
2501 Stevens Avenue
Minneapolis
( map )
From paintings, prints, and photography, to comics, furniture and jewelry, there's something for everyone at the MCAD Art Sale! Now in its twentieth year, the MCAD Art Sale is a Minnesota tradition that has generated more than $3,000,000 for emerging artists. All proceeds go directly to the individual artists or to the MCAD Art Sale Scholarship Fund.
This event has gained a tremendous reputation as one of the nation's top destinations for affordable, appreciable artwork by leading-edge artists and designers who are creating not only what's new, but also what's next.
Art Sale Opening Night, $150
Thu, Nov 16th 6-9PM
First access to the sale, complimentary valet parking, hors d'oeurves, and drinks.
Opening Night Tickets
Friday Night, $20
Fri, Nov 17th 6-9PM
Valet parking available
Friday Night Tickets
Saturday Sale
Sat, Nov 18th 9AM-5PM
Admission is free and open to the public
RSVP on Facebook
#mplsart
If you are making art or looking at art in the Twin Cities, use the hashtag to show it off.