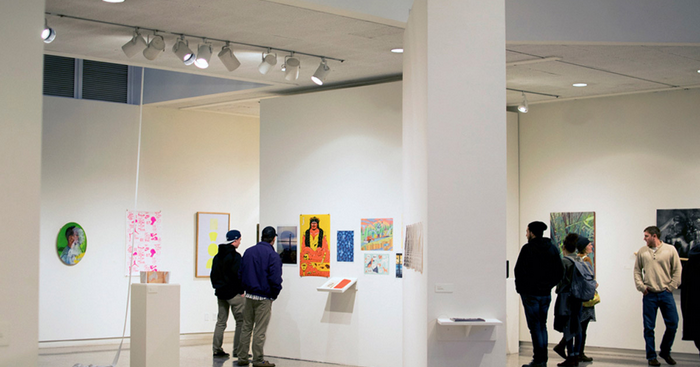 Made at MCAD 2017
Annual juried exhibition featuring the best work submitted by current MCAD students
Event Website
Showing

Mar 24th - Apr 16th, 2017

Opening

Fri Mar 24th, 2017 6PM - 8PM CST
Minneapolis College of Art and Design (MCAD)
2501 Stevens Avenue
Minneapolis
( map )
Selected Artists have a chance to win five $200 cash prizes for Jurors' Choice as well as an array of semi-fabulous gifts.
GUEST JURORS:
Hardy Stewart '07, independent graphic designer
Misa Jeffereis, visual arts curatorial assistant, Walker Art Center
Awards will be presented at 7PM during the March 24th Opening Reception.

RSVP on Facebook
#mplsart
If you are making art or looking at art in the Twin Cities, use the hashtag to show it off.