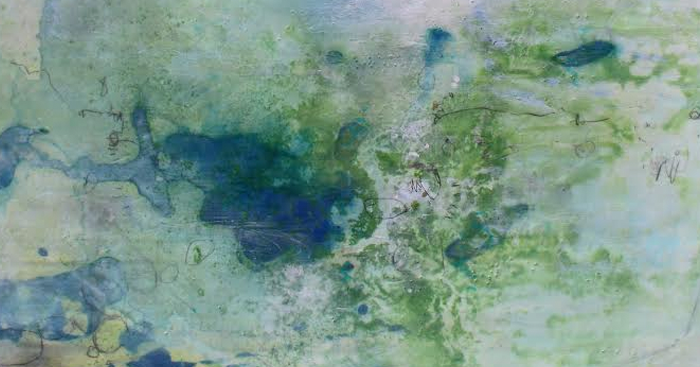 Lindy Halleckson | Ahavani Mullen
Paintings from emerging artists Lindsy Halleckson and Ahavani MullenEvent Website
Showing

Apr 1st - May 13th, 2017

Reception

Sat Apr 1st, 2017 5PM - 8PM CST
CIRCA Gallery
210 N First St
Minneapolis
( map )
On Saturday, April 1, 2017, CIRCA Gallery will host an opening reception for two relative newcomers to the gallery: artists Lindsy Halleckson and Ahavani Mullen. The opening reception for the show will take place from 5:00-8:00 pm on April 1 with the artists in attendance. It is free and open to the public.
Emerging artists Halleckson and Mullen are both seeing a noticeable increase in visibility and recognition in the form of gallery representation, exhibitions and other awards for their artwork. It was recently discovered that they also have a shared inspiration: their practices stem from a meditative place, a place of stillness.
Mullen said, "My works have evolved from silence. I find that one of the most important aspects of art making is the process itself, in cultivating stillness and reverence as I work." Halleckson's thoughts echo Mullen's, "The goal of my work is to create a space that is quiet – but also rich with emotion and memory. Its imagery comes from time I have spent in natural spaces. The forms within create an enveloping sense of meditative focus."
The Lindsy Halleckson | Ahavani Mullen exhibition will be on view for six weeks, from April 10-May 13.
Image Credit: Mullen's "Untitled 104" 30" x 40" encaustic, oil, watercolor, charcoal, graphite on board