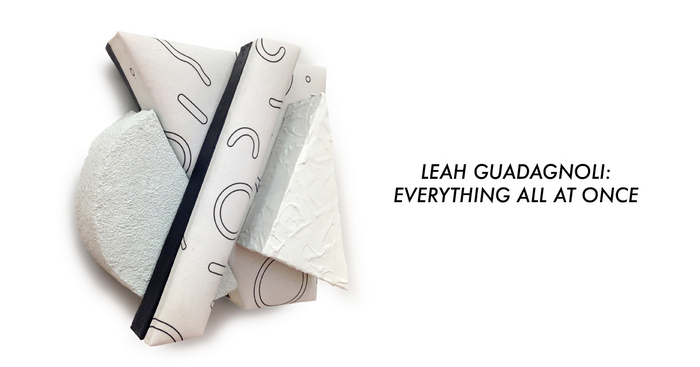 Leah Guadagnoli: Everything All At Once
A solo show of new work by Brooklyn, NY based artist Leah Guadagnoli
Event Website
Opening

Sat Oct 21st, 2017 7PM - 10PM CST
Sadie Halie Projects
3653 25th AVE S
Minneapolis
( map )
SADIE HALIE PROJECTS is elated to present a solo show of new work by Brooklyn, NY based artist Leah Guadagnoli.

Leah's work is evasive. Her forms obliquely refer to myriad sources; Memphis Group in a roller rink, the soft back rest curve in a hot tub, minimalism, upholstered car seats. With a wide swath of touchstones, Leah makes objects that are flexible and tricky in their interpretation. Consequently, they avoid being relegated to the conversation about painting vs sculpture.
#mplsart
If you are making art or looking at art in the Twin Cities, use the hashtag to show it off.