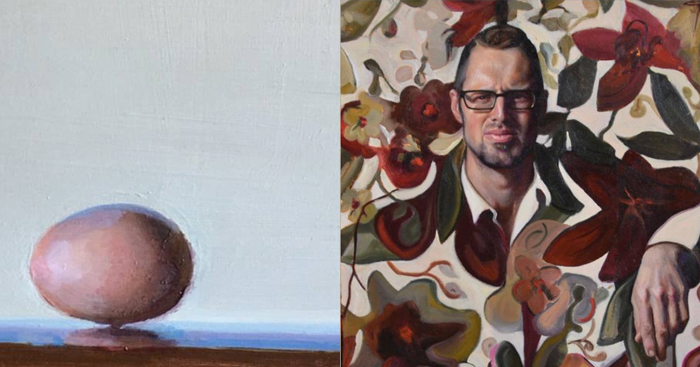 Kallos: The Order of Light
Group exhibition at Rogue Buddha Gallery featuring Andrew Sjodin, Brock Larson, Jake Posey and Kenny Schweiger
Event Website
Showing

Mar 31st - Apr 29th, 2017

Reception

Fri Mar 31st, 2017 6PM - 10PM CST
Rogue Buddha Gallery
357 13th Ave NE
Minneapolis
( map )
The artists featured in this exhibit met and trained together at The Atelier Studio Program of Fine Art in Northeast Minneapolis. What started as a relationship of proximity and shared pursuit quickly grew into friendship as they bonded over a shared appreciation of art and the rigors of the academic training they were undergoing.

Although they have different tastes in art and move in different directions with their own personal work, they are unified in the realist tradition and an appreciation of the struggle for an honest and creative understanding and interpretation of light and nature.
"We all typically work independently but come together to offer critiques and to discuss what we are thinking about and working on. We share our struggles and victories. We also open each other up to different ideas about technique, composition, and art in general. Along with supporting each other in the creative and technical process, we also collaborate to exhibit and promote our work, as this show is witness to." ― Andrew Sjodin

Kallos marks the first exhibit at the Rogue Buddha Gallery to be firmly rooted in the realist tradition. Having studied briefly at the Atelier himself, gallery owner Nicholas Harper is well aware of the academic hurtles involved in their training and understands the expectations, now outside of school, of excellence that these four artists have committed themselves to.

RSVP On Facebook
#mplsart
If you are making art or looking at art in the Twin Cities, use the hashtag to show it off.