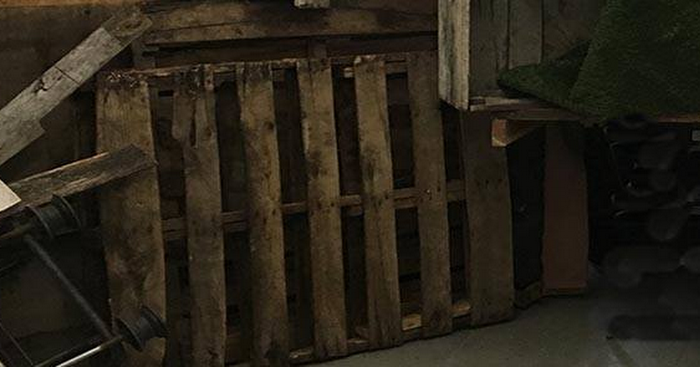 Installation by Gudrun Lock
Artist Gudrun Lock presents new installation work at White Page GalleryEvent Website
Showing

Mar 31st - Apr 30th, 2017

Reception

Fri Mar 31st, 2017 7PM - 10PM CST
The White Page
3400 Cedar Ave
Minneapolis
( map )
"Making a claim for that which is relegated to the ditch."

About the Artist via (MCAD Faculty Profile)
Gudrun Lock has installed work in foreclosed homes, storefronts, bars, a houseboat, and a soon-to-be demolished apartment building as well as in Union Square Park, the Atlantic Ocean, and a hole in her backyard.

Her video pieces have been shown at the Montreal Underground Film Festival, on MNTV, and at the Tweed Museum of Art as well as during the Feminist Art Conference in Toronto in 2013. She is a 2016 recipient of the Minnesota State Arts Board Artist Initiative Grant, and was a resident at the Soap Factory's 3x5 series in June of the same year. She has taught at the University of Minnesota's Time and Interactivity Department, as well as at Macalester College as an adjunct professor.

Learn more about Gudrun Lock.