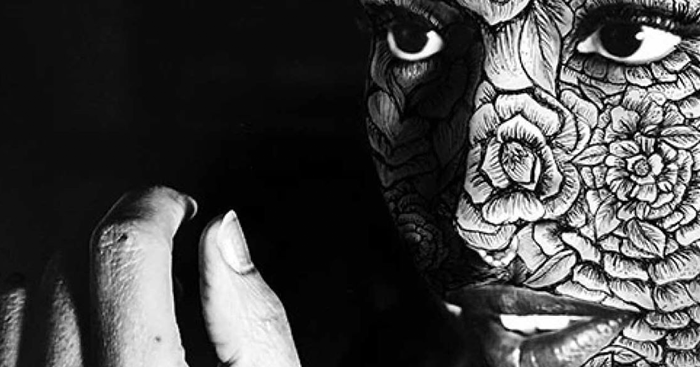 Ineffable: Ramses Alarcon-Sanchez
A collaborative exhibition of mixed media and photography between artist Ramses Alarcon-Sanchez and 11 local photographers that examines perception and explores the transcendental.Event Website

Showing

May 14th - Jun 16th, 2016

Reception

Sat May 14th, 2016 7PM - 11PM CST
Gamut Gallery
717 S 10th St
Minneapolis
( map )
At its core, Ineffable is a series about facing our fears and confronting the divine, the ethereal and sacred moments in life while finding our own level of awakening through their undefinability. Inspired by his journeys with shamans and medicine men from Central and South American traditions, Alarcon-Sanchez sets out to illuminate an alternate reality. He manifests a dream world where beauty and the superficial constructs used to separate and divide us are eradicated, and the "three faces" paradigm – explored in Japanese culture – are revealed.
Working with digital photography, film and Polaroids produced by the 11 collaborators, Alarcon-Sanchez hand embellishes and manipulates images to create something entirely new. Though the technical process varies, alternately using ink, acrylic or spray paint, beads or sewn materials, even etching/scratching directly onto negatives – his signature style has become synonymous with his artistry and is bewitching to view. In this collaboration, Alarcon-Sanchez challenges the ideas of beauty, our obsession with perfection and our consciousness of self by presenting a fiction upon a reality.
From the fashion-esque portraits and stylized photography of Serene Supreme and Erin Pederson, to the storytelling photography of Michael Watson and the bold, expressive images from Nicholas Larkins Perez, each photographer involved in the Ineffable series brings a style distinctively personal. Using this diversity as a way to explore the multiple visages we wear in our day-to-day life, Alarcon-Sanchez creates altered images which explore not only the different faces of their subjects, but also the darkside: grotesque and sinister elements hidden beneath the surface, while unmasking the true, inner selves in all of us.
PHOTOGRAPHERS:
Sarah White
Serene Supreme
Ryan Stopera
Michael Watson
Chasadie Necessary
Jorge Aztorga
Wale Deen Agboola
Manual Cantu
Erin Pederson
Nicholas Larkins Perez
Sho Nikaido
Join the Facebook event page.