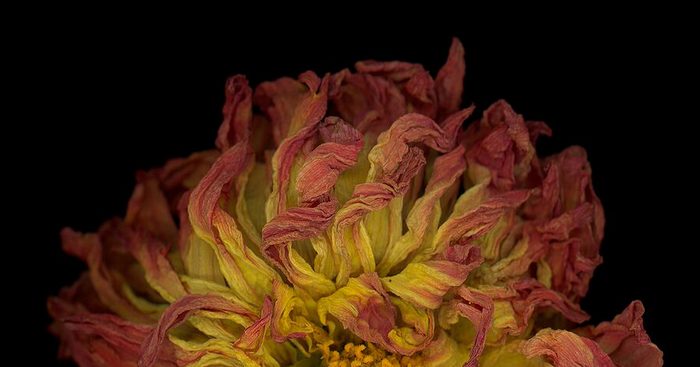 No Claim: Assimilation, Integration and Adaptation
New photographs by Steve OzoneEvent Website

Showing

Feb 1st - Mar 10th, 2018

Reception

Sat Feb 3rd, 2018 6PM - 8PM CST
Form + Content Gallery
210 N 2nd St
# 104
Minneapolis
( map )
IC: Steve Ozone, Orange Dahlia #3, 2017, Archival Pigment Print, 32" x 32"
Form+Content Gallery presents No Claim: Assimilation, Integration and Adaptation, an exhibition of new photography by Steve Ozone. These images of vegetables and flowers are digitally captured against a black background which emphasizes the color and detail of the subject.
The photographs range from 10 inches square to 32x36 inches. The smaller pieces are framed in 1 ½" deep shadow boxes. The larger images are hung using the posterhanger system designed by the architect Jorgen Moller.
Artist Statement
My father spent one year in a prison camp for persons of Japanese ancestry during World War II. Following his release he moved to Chicago, met my Chinese American mother, married and moved to Rochester, New York, to live the American Dream. I grew up in an all white neighborhood and like most of my friends, I was unaware of my heritage.
Many years later I began to explore my ancestral history through photography. Visits to New York's Chinatown, Mexican, Chinese and Hmong markets, have sparked memories of food I ate with relatives in Chicago's Chinatown. I've come to realize food tells the true story of assimilation and integration. These photographs are a means of exploring immigration and while the subjects may seem odd to the majority of the U.S., much like the Chinese vegetables I ate as a child, they are destined to become mainstream.
Artist Biography
Born in Rochester, New York, Steve Ozone is a graduate of Ball State University in Indiana, with a B.A. in Photojournalism. His work has been shown locally, nationally and is held in private collections.