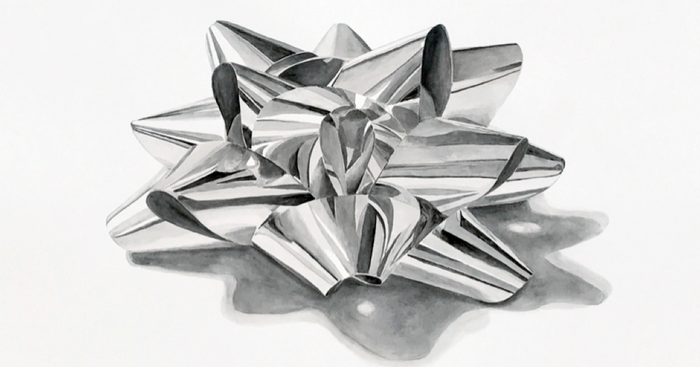 Here and There: New Work by Joshua Huyser
An exhibition of new watercolor paintings from Joshua Huyser
Event Website
Opening Reception

Sat Nov 4th, 2017 6PM - 9PM CST

On View

Nov 4th - Dec 24th, 2017
Soo Visual Arts Center
2909 Bryant Ave S
Suite 101
Minneapolis
( map )
Here and There presents a selection of watercolors depicting singular objects, such as a juice glass, and a silver gift bow. Joshua Huyser's astute contemplation of these items, centrally composed and skillfully rendered with eye to realism, bestows on them an other worldly quality. The elements of light, water, paper, and pigment come together in these works. Shadows anchor the objects in space.
The original purpose of the objects is not Huyser's central interest. It is the retinal and perceptual experience, rather than the use, value, or provenance of the objects he portrays that is at the heart of this work. There is always something happening formally. These works are not about nostalgia but how even the most realistic forms have the potential to break down into abstraction. The medium of watercolor contributes to this—a medium that refuses to be completely controlled.
#mplsart
If you are making art or looking at art in the Twin Cities, use the hashtag to show it off.