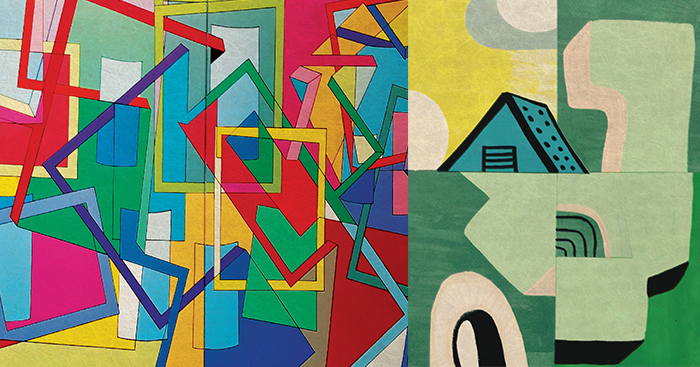 Halcyon Daze
An exhibition of abstract painting and collage by Rick Pirtle and Jim BlahaEvent Website

Showing

Jan 13th - Feb 10th, 2018

Reception

Sat Jan 13th, 2018 6PM - 10PM CST

Closing Reception

Sat Feb 10th, 2018 6PM - 10PM CST
Vine Arts Center
2637 27th Ave S
Minneapolis
( map )
Rick Pirtle will be exhibiting his amazing abstract paintings and Jim Blaha will be sharing his astounding Collages. A show not to miss.
Rick has been a member of Vine Arts Center since the summer of 2008. After years in the printing industry, he persists in appreciation of the primary colors and employs abstract and visual rhythms. His paintings are dynamic, bold, and brilliant.
Jim Blaha is a self-taught musician and visual artist living in Minneapolis. He plays in the garage/noise band "the Blind Shake" and has toured nationally and internationally. His art draws from an equal love of collage as well as expressionist style painting.