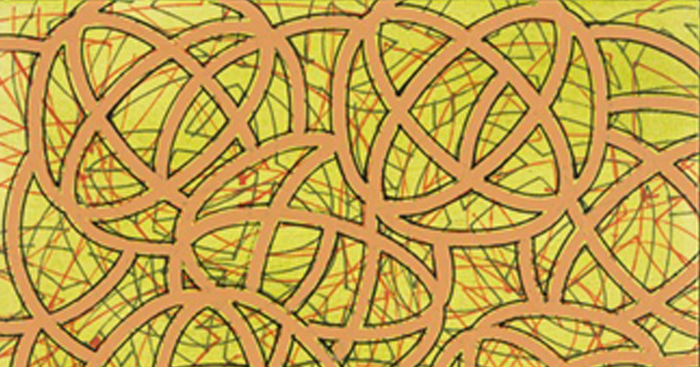 Form + Content Gallery 10th Anniversary Exhibition
Form + Content Gallery celebrates its first ten years (2007 – 2017) with a group exhibition of artworks by former and current artist members of the gallery.Event Website
Showing

Jan 26th - Mar 4th, 2017

Showing

Sat Jan 28th, 2017 6PM - 8PM CST
Form + Content Gallery
210 N 2nd St
# 104
Minneapolis
( map )
The 10th Anniversary Exhibition serves as a creative reunion for the 30 artists who have made Form + Content Gallery a unique platform for artistic exploration. In reference to the 10th anniversary the artworks in this exhibition measure 10 inches in each dimension, and reflect the variety of media and artistic sensibilities that has characterized Form + Content Gallery across its first ten years.
Artists In the Exhibition: Robyn Stoller Awend, Christine Baeumler, Arlene Burke-Morgan, Crescent Collective (Laura Bigger, Artemis Ettsen, Teréz Iacovino), Jim Dryden, Elizabeth Erickson, Jil Evans, Camille J. Gage, Leah Golberstein, Jay Isenberg, Vesna Kittelson, Joyce Lyon, John Marshall, Lynda Monick-Isenberg, Clarence Morgan, Marty Nash, Kathryn (Kate) Nobbe, Howard Oransky, Mark Ostapchuk, Steve Ozone, Faye Passow, Jeff Rathermel, Kenneth Steinbach, Sandra Menefee Taylor, Jeff Wetzig, Jody Williams, Cameron Zebrun
In 2005 two artists, Robyn Stoller Awend and Camille J. Gage, began a conversation about the possibility of forming a new kind of gallery in Minneapolis. They invited some artists they knew to join the conversation, and they in turn invited some artists they knew. The group began meeting together at the home of Jil Evans and Charles Taliaferro. Three foundational concepts formed the structure of the new gallery. First, the members would have absolute control over the artistic program. Subsequently, the group formed a company for the purpose of running the gallery, and the artist members assumed their parallel roles as owners of the company. Second, the members would trust each other to make decisions that support the goals of artistic quality, experimentation and community-engagement. Third, the gallery would show members' artworks and organize exhibitions with artists and curators from outside the gallery, thereby making a valued contribution to the Minnesota cultural landscape.
Image Credit:
Clarence Morgan, Simple Object, 2016, Acrylic on canvas over panel, 10 x 10 in. Photo: Renee Yamada