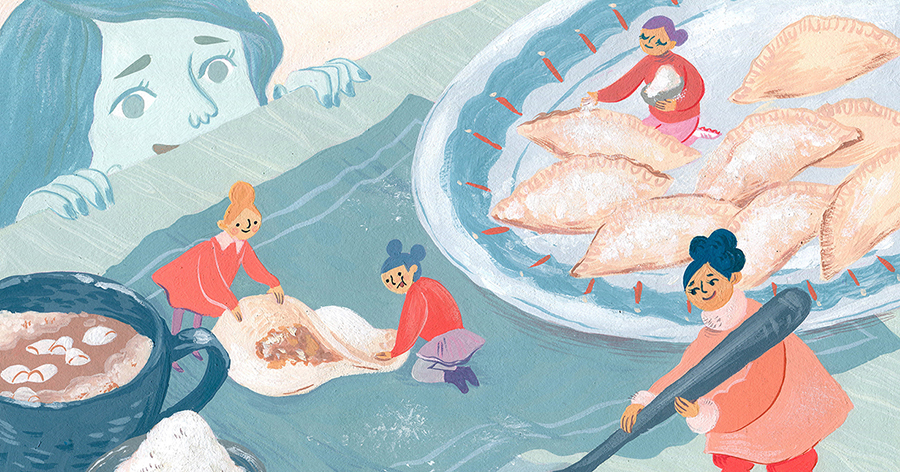 Foodies and Synesthesia
Two new exhibitions about the foods we love — the recipes, tastes, smells, and memories of homeEvent Website

Showing

Apr 27th - May 20th, 2018

Reception

Fri Apr 27th, 2018 7PM - 10PM CST
Light Grey Art Lab
118 East 26th St
#101
Minneapolis
( map )
You've got about forty minutes before you have to be at their house. The ensemble of sounds and smells fill the kitchen, and you dance between stove, to sink, to cutting board and back, just like you've done for years. This is your specialty. Muscle memory has kicked in, and instinctively, you weigh a pinch of salt in your hand before throwing it into the skillet. You can tell by the texture that it's almost there. You dip a spoon in the mixture and taste. Yes, that is it.
These exhibitions feature work by over 100 illustrators, designers, food writers, and creatives of all types, as they explore our collective love of home-cooked meals, expressing the tastes and memories of the kitchen through personal recipes, smells, and the blending of senses. Foodies: a collaborative recipe exhibition The Foodies exhibition calls upon 90 creatives to share their love for food through limited edition recipe postcards, which include beautiful and unique food illustrations inspired by hometown favorites, local ingredients, and the artists personal favorite dinner dishes.
As a collaborative project, each of the contributing artists is receiving a complete set of recipe cards in a wooden recipe box to share, use, and cook with. Artists are creating a variety of dinner entrees, side dishes and desserts for the perfect date night at home. Limited quantities of the illustrated recipe postcards will be available during the opening reception as well as the original food illustrations and framed prints- a mouth-watering collection.