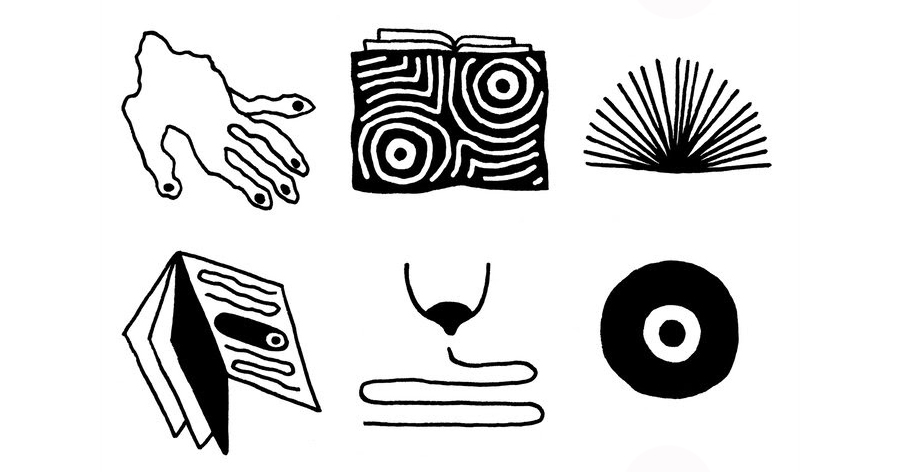 Female Reader
An exhibition by Brittany Kieler will adjoin two meanings of the term 'spread'Event Website

Showing

Sep 15th - Oct 6th, 2018

Opening Reception

Sat Sep 15th, 2018 8PM - 11PM CST
The Porch Gallery
3306 Park Avenue
Minneapolis
( map )
Female Reader will adjoin two meanings of the term spread—referring both to the anatomy of a book and to the anatomy of a female. Various forms of printed matter will engage with the history of information gathering, propagation, and circulation.
Kieler's work deals with global histories of the sharing of information and the limitations of human knowledge. In Naturalis Historia (77-79 AD), potentially the world's earliest encyclopedic text, Pliny the Elder claims that an uncovered vagina can "scare away" hail storms and strip invasive insects from ears of corn. In turn, the female orifice, an enigma to Pliny, is awarded supernatural influence. A hole in human perception is the place where an entity might thrive.
Similarly, the human mind might thrive when unrestricted by the boundaries of what is known, and when motivated by un-knowing. In Female Reader, books and boobs spawn spreads, investigatory planes that signify canonization, counter intelligence, or something in between. Curiosity, a potentially immersive dedication, is a means of expansion, an outward motion that leads ever further, ever deeper.