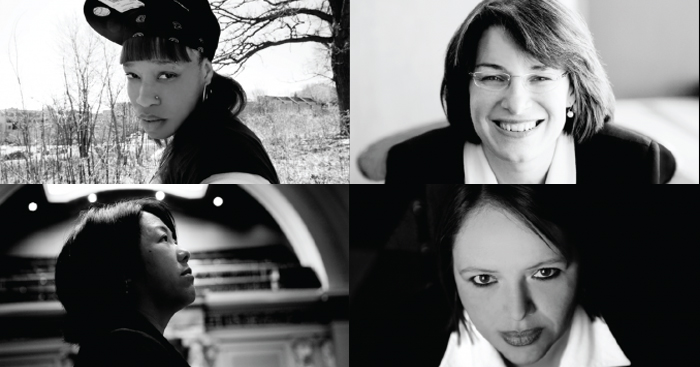 DreamMakers | Ann Marsden
Portraits of the remarkable women who received the Ann Bancroft Foundation's prestigious DreamMaker Award 1997-2010
Event Website
Showing

Jan 28th - Apr 28th, 2017

Reception

Sat Jan 28th, 2017 5PM - 8PM CST
Independent Filmmaker Project MN
550 Vandalia ST
#120
St. Paul
( map )
The Marsden/Gustafson Gallery at IFP Minnesota is proud to present Ann Marsden's portraits of the remarkable women who received the Ann Bancroft Foundation's prestigious DreamMaker Award from 1997 to 2010.

The DreamMaker Awards recognized individuals and organizations for their accomplishments and support of girls and women. The awards reflected Ann Bancroft's own passion for helping others realize their dreams through education, opportunity, and daring to follow a dream. Award recipients photographed by Ann Marsden included Amy Klobuchar, Winona LaDuke, Dorothea Burns, Susan Hagel, Alison Smith, Dorothy McIntyre, Loretta Frederick, Nina Rothchild, Dr. Verna Price, Mee Moua, and many more.
#mplsart
If you are making art or looking at art in the Twin Cities, use the hashtag to show it off.