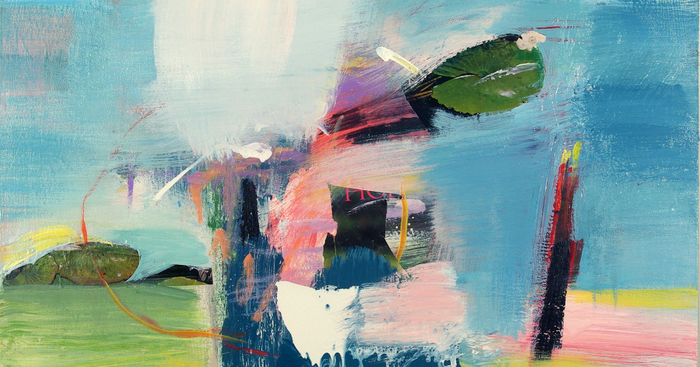 Dreaming of the Other Side
An exhibition of recent paintings and sculptures by Chicago artists Margie Criner and David Criner.Event Website

Showing

Oct 6th - Dec 8th, 2017

Opening Reception

Fri Oct 6th, 2017 6PM - 9PM CST
Gallery 13
811 Lasalle Ave
Minneapolis
( map )
Gallery13 is pleased to announce the opening of 'Dreaming of the Other Side', an exhibition of recent paintings and sculptures, by Chicago artists Margie Criner and David Criner.

Margie's wood sculptures house interior miniature narratives that explore the every day, from traffic jams to family vacations, dream-scape, sculptural Interiors seen through a lens portal embedded within the exterior of each work. Margie's geometric paintings employ the use of line, perspective, and beautiful, delicate color that appear to float within the surface of the canvas. The geometric forms resemble crystalline symbols used to illustrate organic molecular bonds.

Margie combines her formal education in Textile Design with woodworking and graphic design. Her work was recently featured in Create Magazine and The Tennessean. She has exhibited throughout the Midwest, Nashville, and Washington DC.

David Criner's work unites painting and collage in pursuit of an image that celebrates our present moment of consciousness. The often antiquated "pop" sensibility imbued by his source material is countered by gestural, spontaneous mark-making, creating compositions that reference the past while feeling both fresh and timeless. David incorporates small pieces of collage, images of flowers and nature, into his paintings: something familiar that offers the viewer an entrance into his work.

The collage elements are usually photographic, and so they often work as a way of offering the viewer an element of realism, something that relates closely to the viewer's own visual experiences. I repeatedly source flowers or other plant life, which I view as symbolic of a life force, something inherent in all of us.

David completed a BFA in Painting at the University of Illinois in 1991 and earned his MFA at the University of Kansas in 1995. He has exhibited his work throughout the United States and Europe and teaches art at Northeastern Illinois University in Chicago.

Margie and David are married, full-time studio artists, living and working in Chicago, Illinois.
Opening and Cocktail Reception: Free and open to the public
More information:
651-592.5503
www.gallery13.com
info@gallery13.com