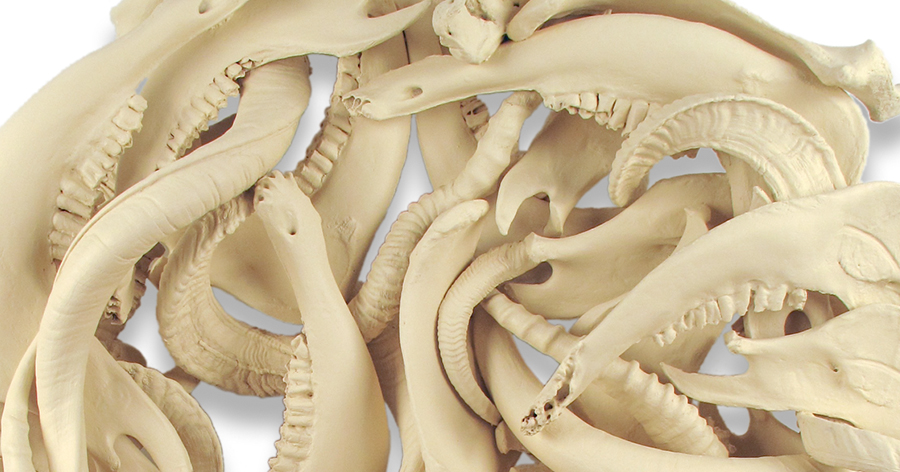 Dirt and Bones
Artists Judy Onofrio and Sandra Menefee Taylor work with natural materials Event Website

Showing

Mar 15th - Apr 21st, 2018

Reception

Sat Mar 17th, 2018 7PM - 9PM CST
Form + Content Gallery
210 N 2nd St
# 104
Minneapolis
( map )
Judy Onofrio, detail from 'Connection,' sculptural mixed media
New works by artists Judy Onofrio and Sandra Menefee Taylor. Onofrio and Taylor both work with "natural materials as art materials," which carry within themselves their own meanings. Both artists will be showing wall pieces.
Taylor
These works center around my questions about the Anthropocene era: what if we saw the earth as a partner; what of the world do we really value; what are the things we all have in common. These earthworks pose the materials—dirt, lace, light—as both metaphors and agents of beauty and structure.
Onofrio
This work is celebrating the ongoing cycle of ever-changing life, filled with expectation, anticipation, and the unknown. Through my intuitive studio practice, I seek to move beyond a specific narrative, and reach toward a universal experience of beauty that speaks to the transitory nature of life.
Opening Reception
Sat Mar 17th, 7-9 PM
​Free and open to the public
Showing
Thu Mar 15th through Sat Apr 21th
Gallery Hours
Thu-Sat, 12-6 PM and by appointment
Free and open to the public. Form + Content Gallery is a member of North Loop Arts.