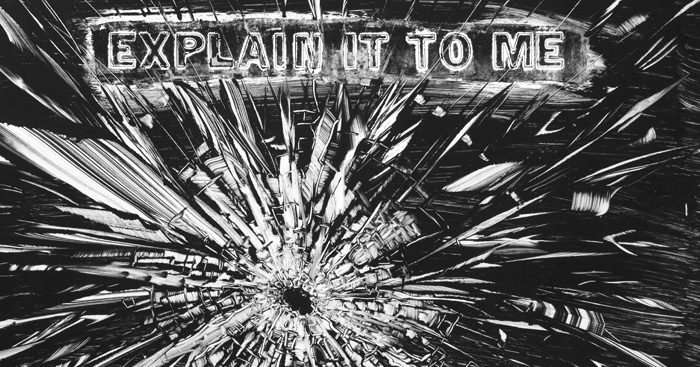 Culture as Weapon
A group exhibition organized by John Schuerman about gun violence in America focusing on the people affected—survivors, victims, local citizens, as well as the murderersEvent Website

On View

Oct 20th - Oct 28th, 2017

Reception

Fri Oct 20th, 2017 7PM - 9PM CST

Public Conversation

Wed Oct 25th, 2017 7PM CST
Space 369
2242 University Ave
#369
St Paul
( map )
Featuring the art of Jennifer Davis, Michael Duffy, Ruthann Godollei, Chirstopher E. Harrison, Jonathan Herrera, John Schuerman, and Sean Smuda. Artist info and more High res images available upon request.

Gun violence kills about 30,000 people per year in the U.S. and has been doing so for decades. What is it about our culture, our society, the country, and we the people that results in this situation? It has all been talked about before but clearly we have not yet understood in the way needed for positive change. All of us –artists, statisticians, sociologists, citizens, police officers, public officials etc. --have a lot more figuring to do. This exhibit is another conversation in the many, many, that need to occur.
The exhibit includes art that helps personalize the very abstract '30,000' killed annually, by focusing in on the stories of the people affected –survivors, victims, local citizens, as well as the murderers. The prevalence and ubiquity of suicide (Roughly 20 veterans a day take their own life in the U.S.[1]) murder, and injury (on average 19 children are shot each day in the U.S.[2]) is told not through the statistics just mentioned but through pictures, storytelling, and wit. Lastly, there is artwork addressing our complex fascination with violence and guns, and our Culture as, the real Weapon.
The work in this exhibit was chosen for its ability to facilitate our grappling with this nonsensical aspect of life and death in the U.S.
EXHIBITION RUN:
October 20 - October 28, 2017
Open by Appointment

Open Hours to the Public:
Saturday, Oct 21, noon to 5:00pm
Friday, Oct 27 Noon to 5:00pm.
RSVP For Oct 25th Public Conversation on Facebook

Image Credit: Ruthann Godollei
​
Press
MPR News
City Pages