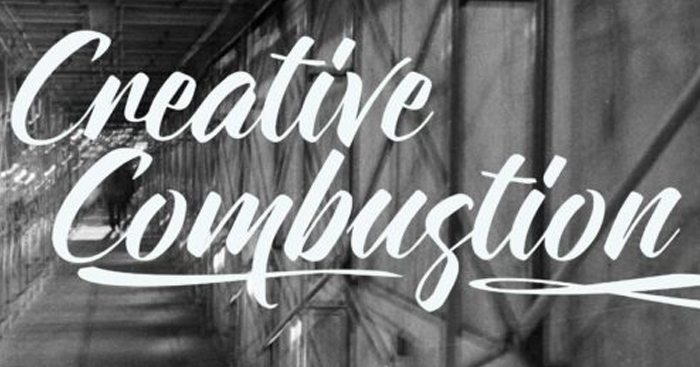 Creative Combustion - Exhibition & Book Release
Exhibition for the book Creative Combustion, a collection of photos and interviews about the places that inspire 18 artists.
Event Website
Showing

Aug 11th - Sep 2nd, 2016

Reception

Thu Aug 11th, 2016 7PM - 11PM CST
Gamut Gallery
717 S 10th St
Minneapolis
( map )
Ilya Natarius selected 18 artists across a wide array of media and followed them to their place of inspiration, where their creative spark sets fire. Documenting the experience through 35mm film and in-depth interviews, Ilya and his team of photographers and journalists hand-printed and compiled a photo essay exploring the source of creativity. The result is both a book and gallery exhibition: Creative Combustion.

Contributors:
Nadia Honary
Marcos Juarez-Gosselin
Rita Kovtun

Featured Artists: Wing Young Huie, Adam Theis, Meg Brown, Anna Bongiovanni, Tricia Khutoretsky, Adam Conrad, David Feily, Qassandra Kauzlarich, Judith Howard, Benjamin Wuest, Rachel Andrzejewski, Joan Vorderbruggen, Alex Potter, Kate Renee, Jim Bovino, Jasmine Seuling, Charlie Mendez, Ramses Alarcon-Sanchez
ABOUT THE ARTIST:
Ilya Natarius is a photographer, videographer, and engineer living in Minneapolis, Minnesota. Being active in the creative world for the past nine years and passionate about storytelling through the lens, Ilya has worked with a number of organizations such as the University of St. Thomas, Face Forward MN, and Infinitree Media to produce content for a wide range of clients that includes Summer Set Music Festival, Project Earth Festival, The Ivey Awards, and various musicians and performing artists throughout Minnesota. Ilya's real passion lies in the world of analog photography and printmaking, where he can explore different subject matter outside of the confines of the professional world. During the day, Ilya is a full-time engineer working in high-tech storage.
OPENING RECEPTION // Thursday, August 11 7-11pm
With live music by Adam Conrad and members of Improvestra
$5 admission - RSVP on Facebook
EXHIBIT FINALE // September 2nd, 7-10pm
​Genrebeast 4: Qaanaaq, the fourth of five CD release parties by Gus Watkins
Other bands TBA.
$10 entry, $15 w/ CD
#mplsart
If you are making art or looking at art in the Twin Cities, use the hashtag to show it off.