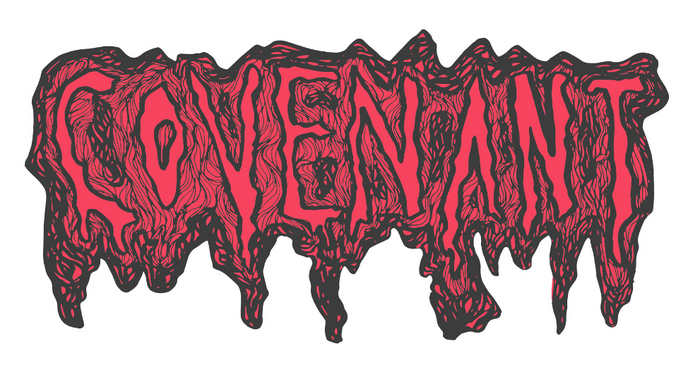 Covenant
A Conspiracy of Strange Girls' 2nd annual member show
Sat Nov 18th, 2017 7PM - 11PM CST
Modist Brewery
505 N. 3rd St.
Minneapolis
( map )
"THE BLOOD OF THE COVENANT IS THICKER THAN THE WATER OF THE WOMB."
The old adage that "blood is thicker than water" has been used so often that the term has become a cliche argument for putting family before friends. But, the phrase has wandered far from its original meaning. The complete proverb states: "The blood of the covenant is thicker than the water of the womb" and has the opposite meaning. It argues that the bonds made on the battlefield are stronger than familial ties.
The Conspiracy of Strange Girls is a creative collective and arts organization that strives to nourish the bonds between artists. In their annual members art show, participating artists explore the ideas of the Covenant: choices made, emotional contracts, upheld agreements, and chosen family. These events are in collaboration with and benefiting a few amazing non-profits.
In addition to showing new art, the collective will be hosting a winter clothing drive for Avenues for Homeless Youth and raising money for Hurricane Maria Community Relief & Recovery Fund. Attendees are encouraged to bring any winter clothing in good condition for donation, but the Avenues for Homeless Youth are most in need of winter boots and thermal underwear. A portion of all art sales and door prize entries will be donated to the Hurricane Maria Community Relief & Recovery Fund, which distributes 100% of donations to local charities.
Other activities included in the opening night festivities are:
Music by DJ Plunging Necklines and DJ Health Goth Mom

A Tintype Photobooth by Blkk Hand

Live Screen Printing by Ritual Printing Co.

Tarot Card Readings by Katherine Tester

Live Painting
RSVP on Facebook
#mplsart
If you are making art or looking at art in the Twin Cities, use the hashtag to show it off.