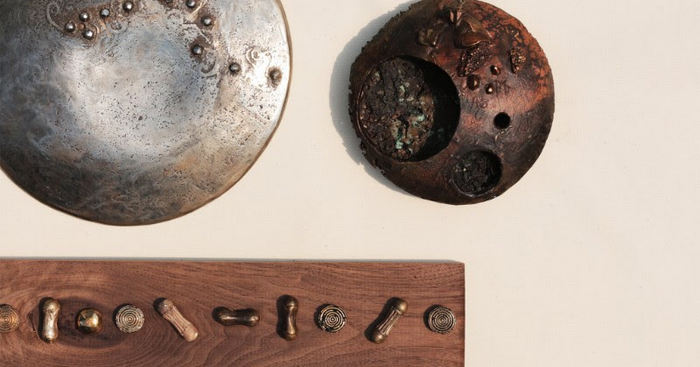 Confluence
A new collection of artwork by Alden Jaakola
Event Website
Showing

Oct 14th - Nov 10th, 2017

Reception

Sat Oct 14th, 2017 5PM - 8PM CST
Showroom
615 W Lake St
Minneapolis
( map )
Confluence depicts an array of worlds and forces, alluded to by texture and artifact. Through metal casting and painting, Alden explores the interactions between organic and inorganic. His work weaves tangible form and thematic idea, displaying their vibrant nuances.

Alden Jaakola is a junior architecture student at the U of M College of Design, as well as an artist working in cast metal, watercolor, and oil paints. He has worked as a stage designer for TEDxUMN for the past two years, along with being a lead designer for Design U and the Vice President of the Foundry Club. He travels to Plein Air events in multiple states and works from his home studio in West St. Paul. His work combines architecture, fantasy, and science into rich arrays of sculpture and painting. He plans to pursue a graduate degree in architecture and continue to grow his artistic practice.
#mplsart
If you are making art or looking at art in the Twin Cities, use the hashtag to show it off.