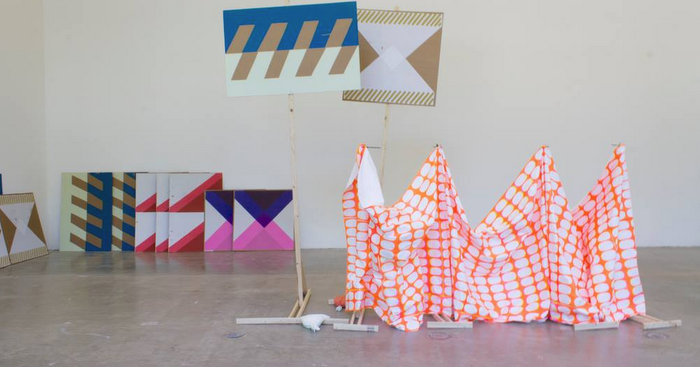 Coming Soon!
Laura Brown presents installation work outside of the Soap Factory, part of their "Here & There" series.Event Website

On View

Jul 1st - Aug 23rd, 2017

Open Air Studio Session 1

Sat Jul 1st, 2017 12PM - 4PM CST

Open Air Studio Session 2

Sat Aug 12th, 2017 12PM - 4PM CST
The Soap Factory
514 2nd St SE
Minneapolis
( map )
The Soap Factory presents 'COMING SOON!' an outdoor installation by artist Laura Brown. Laura Brown will install screen printed faux "construction signs" around the perimeter of the Soap Factory during the upcoming building renovation. The prints' shapes and placement will allude to common safety signs found in construction zones. In this way the pieces will act as artworks hidden in plain sight to activate the exterior and build anticipation for the soon-to-be renovated Soap Factory building.

In addition to the installation, Laura will be hosting an Open A-I-R studio session on July 1st and August 12th, inviting the public to print signs of solidarity, protest, or encouragement that relate to their day-to-day experiences in a wider world that is in various states of literal and metaphorical "renovation".