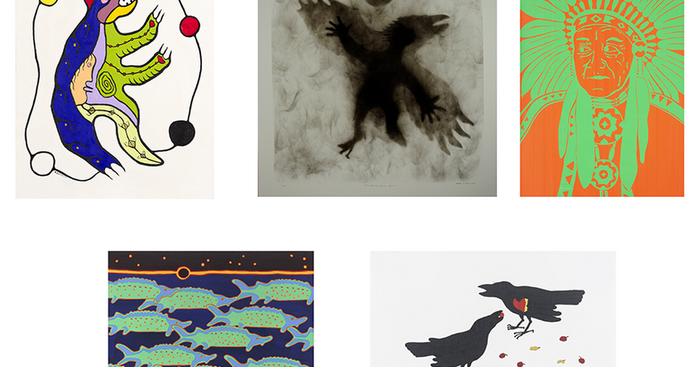 Colors of My Inner Voice
Exhibit of works of Native American artist Gordon Coons, created from the combination of Ojibwe petroglyphs (drawings or carvings on rocks) and images from birch bark scrolls.
Event Website
On View

Sep 9th - Sep 30th, 2017

Reception

Sat Sep 9th, 2017 5PM - 9PM CST
Vine Arts Center
2637 27th Ave S
Minneapolis
( map )
Exhibit of works of Native American artist Gordon Coons of Ojibwe and Ottawa Heritage. Exhibit includes paintings, hand-pulled prints plus creations utilizing Duck Tape ©. Come back to the 60's and view the Duck Tape © expressions under black lights.
Gordon will be exhibiting the Ojibwe Woodland Art Style, created from the combination of Ojibwe petroglyphs (drawings or carvings on rocks) and images from birch bark scrolls. The images can also be identified as X-ray Vision. The inspiration for these images relies on Ojibwe clans and stories. The artist usually paints images with a heavy black outline and paints what is felt or perceived inside animals (or people). What is painted inside the animal or person represents a kind of spirit, a source of powers.
#mplsart
If you are making art or looking at art in the Twin Cities, use the hashtag to show it off.