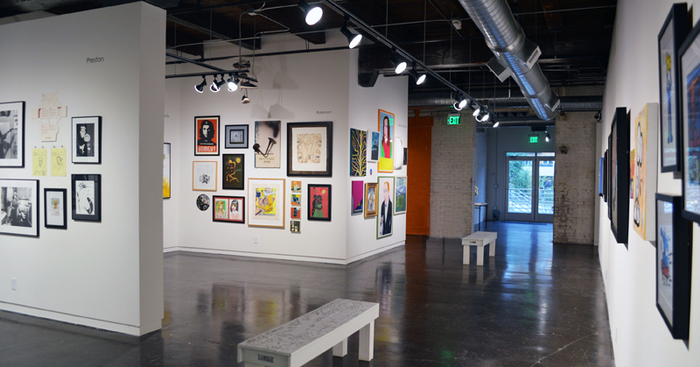 Collect Call 3: Exploring Art Patronage
SOOVac's annual exhibition showcasing the works of local collectors.
Event Website
On View

Sep 23rd - Oct 21st, 2017

Opening

Sat Sep 30th, 2017 6PM - 9PM CST
Soo Visual Arts Center
2909 Bryant Ave S
Suite 101
Minneapolis
( map )
Collect Call 3 is a celebration of local collectors that champion art on a personal level. SooVAC has invited several local collectors to share artworks from their private collections, offering the public the opportunity to view works signifying a lifelong commitment to the arts and the artists that have ignited their passion for collecting.
Participating Collectors Include: Lori Barbero, Chris Barfield and Benjamin Brown, Connie and Fuller Cowles, Marc Davis, Kathryn Hanna, Jason Howard, Masami Kawazato and Aaron Merrill, Justin and Susan Kelly, Herman J. Milligan, Jr. Ph.D., Robyne Robinson, and Tom Siler and Joan Vorderbruggen.
The role of the arts collector is vital and complex; it is an investment in the life and legacy of the artists that find a place in their collections. This exhibition offers an insight into the relationships forged between collectors and artists, presenting a sampling of artwork that inspired these art lovers to find a space in their homes to live with the work on a daily basis.

Image Credit: Collect Call 2
#mplsart
If you are making art or looking at art in the Twin Cities, use the hashtag to show it off.