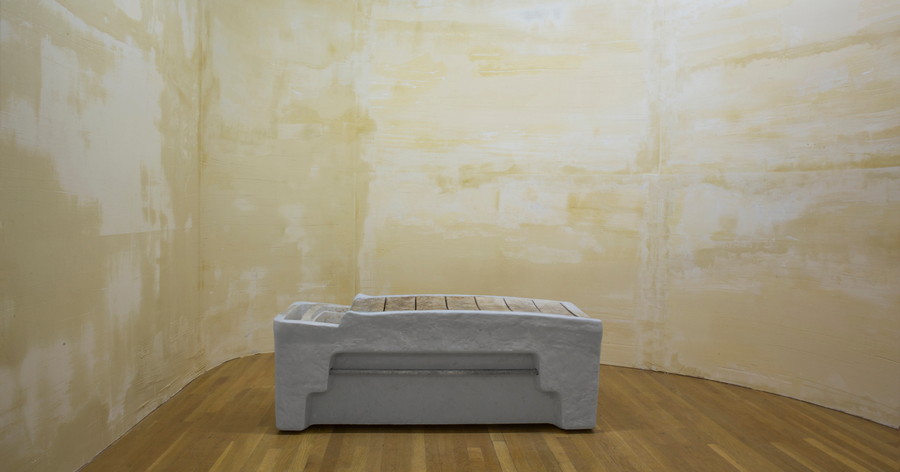 Close Encounters
Work by STP artist, Zachary BettsEvent Website

Showing

Mar 16th - Apr 15th, 2018

Opening

Fri Mar 16th, 2018 7PM - 10PM CST

Artist Talk

Thu Apr 5th, 2018 7PM - 8:30PM CST
The White Page
3400 Cedar Ave
Minneapolis
( map )
The work is constantly difficult to decipher. Seen as reproductions, you can't be sure what it is you're looking at, object or collage; real-life encounters similarly warp perception, with finished angles, materials, combined into discrete, destabilized objects. Created in order to talk about moments of being alone, where one concentrates on one's own feelings – remembering one's own experiences. These intimate inner conversations are not often shared with other people, but rather the objects that surround us. I like to think we project our thoughts onto objects around us. Eventually we embed a part of ourselves or develop a type of attachment with these things that were once so cold and distant from our touch. Close Encounters aims to locate and tease out the history that lingers within these objects we're surrounded by – the remembered traces of individual experience amid the mundane moments of life.

Zachary Betts currently lives and works in Saint Paul, MN. Betts received his MFA in Sculpture + Extended Media from the University of Texas at Austin in 2017 and his BFA in Studio at the University of Wisconsin – Stout. He has exhibited nationally including Arizona State University in Tempe, AZ, University of Alabama in Tascaloosa, AL, FJORD Gallery in Philadelphia, PA, and Adler & Floyd in Chicago, IL.
Artist Talk
Join Zachary Betts at The White Page Thursday April 5th from 7:00-8:30pm for a conversation about his work with guest Charles Matson-Lume. Zachary and Charles will be delving into his exhibition 'Close Encounters' which will be up through April 15.