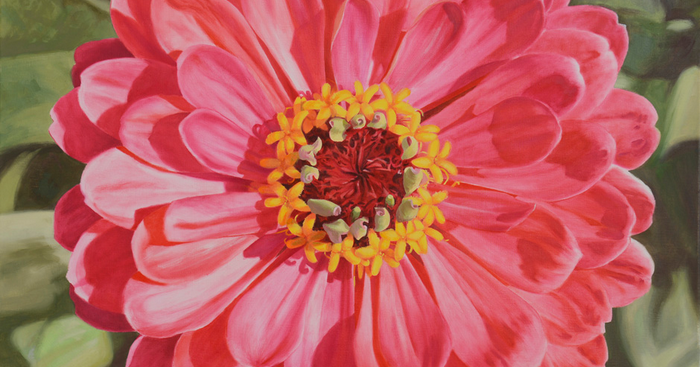 Chroma
An exhibition of new paintings by artist Charles Lyon at Groveland GalleryEvent Website
Showing

Apr 29th - Jun 3rd, 2017

Reception

Sat Apr 29th, 2017 2PM - 5PM CST
Groveland Gallery
25 Groveland Terrace
Minneapolis
( map )
Groveland Gallery is pleased to announce the April 29th opening of Chroma an exhibition of new paintings by Charles Lyon. Lyon settled in Minnesota in 1994 after spending over a decade living in the Arizona high desert where he taught photography, rock climbing and kayaking. Lyon spent much of his artistic career as a photographer, concentrating on black and white images of the natural world. Through his focus on photography, Lyon developed an appreciation for the formal compositions he discovered in nature. But after years of looking at the wilderness through the lens of a camera, the possibilities inherent in other mediums became intriguing. He returned to school to study painting and received his MFA from the Minneapolis College of Art and Design in 1999.
Lyon continues to be inspired by the delicacy and the intensity of flowers, specifically peonies, dahlias and zinnias. These blossoms, made up of multiple layers of soft, translucent petals that burst outward from their centers, provide the artist with subject matter that is both visually rich and technically challenging. Although they vary in texture, color and complexity, all of Lyon's blooms reflect the seemingly fleeting months of Minnesota's warmer seasons. The intricacies of their designs – fashioned by nature – reveal their beauty as well as their purpose within their environment.
The artist will be present at the opening reception Saturday, April 29th from 2-5 pm. The opening reception and exhibition runs concurrently with Under Light and Leaves by Michael Banning. Both shows continue through June 3, 2017.