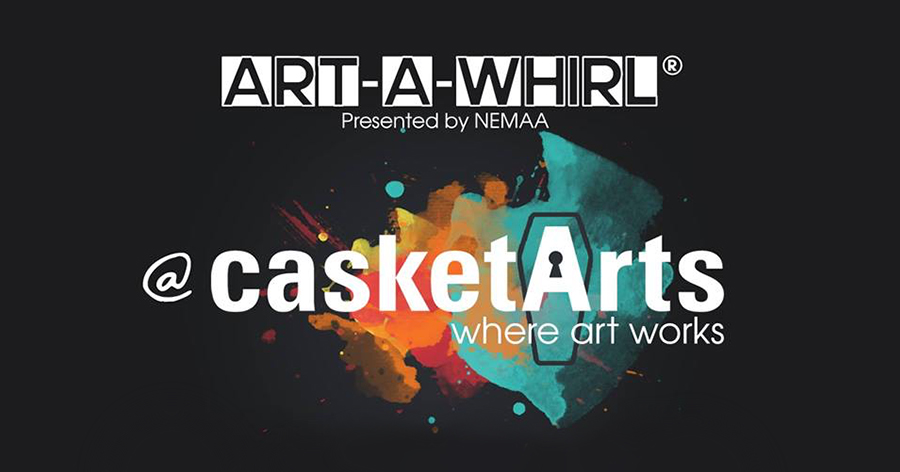 Casket Arts, Art-A-Whirl® Weekend
100+ artist studios open their doors and show off their beautiful work: paintings, prints, sculpture, jewelry, apparel, accessories, books, and moreEvent Website

Open Studio

May 18th - May 20th, 2018
Casket Arts Building
681 17th Ave NE
Minneapolis
( map )
Friday, May 18th, 5-10PM
Saturday, May 19th, 12-8PM
Sunday, May 20th, 12-5PM
Art-A-Whirl® takes place annually throughout Northeast Minneapolis, and Casket Arts is not to be missed. Our 100+ artist studios open their doors and show off their beautiful work: paintings, prints, sculpture, jewelry, apparel, accessories, books, and more.

And don't miss the Carriage House studios out back and Franconia in the City, hosting face-painting, spin art, an iron pour, and a Friday night parade at 7pm featuring music from Fancy Ray.

We'll also have foodtrucks on hand all weekend: Gastrotruck, FroYo, Foxy Falafel, Rican Ribs, and the Taco Truck. If you're thirsty, head down to the basement speakeasy featuring custom cocktails from Vikre Distillery in Duluth and beer from Northeast's own 612Brew, all to benefit Upper Midwest Great Dane Rescue.

All that, plus live folk and Americana music on the fourth floor! This is Casket Arts at its best!
"ART-A-WHIRL® is an open studio tour in Northeast Minneapolis showcasing the work of NEMAA members. ART-A-WHIRL® is a federally-registered trademark of NEMAA."