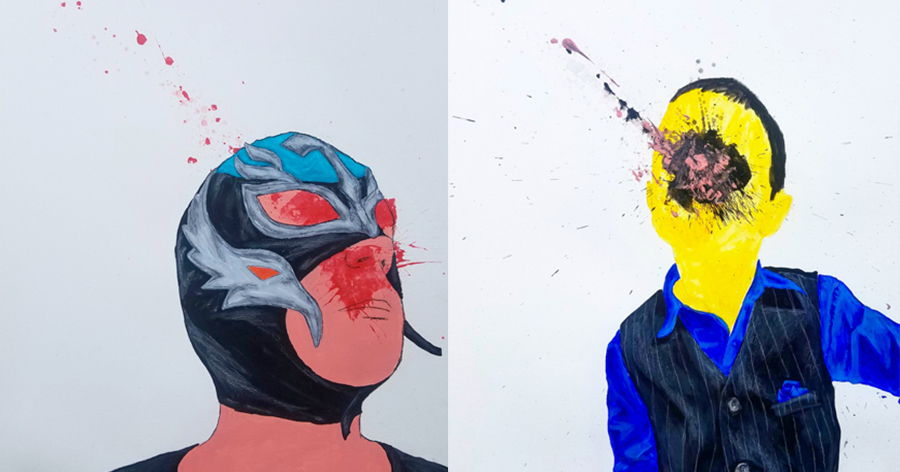 Cascarónes
Paintings and Site-Specific Installation by Bobby Marines
Event Website
Showing

Mar 10th - Apr 15th

Reception

Sat Mar 10th 6PM - 9PM CST
Soo Visual Arts Center
2909 Bryant Ave S
Suite 101
Minneapolis
( map )
IC: Bobby Marines
How do significant experiences warp one's perspective of the world and the way they interact with it? What are the lasting effects of poverty, drug/cartel culture, domestic violence, and divorce on a person's emotional coping skills and relationships? Do experiences affect one's moral compass? These are just a few of the questions that serve as points of departure for Bobby Marines.
The work in Cascarónes is an exploration of the lasting effects trauma has on the psyche. The references are family photographs, personal images from social media, and memory of context. Symbolism is prevalent throughout the work.
#mplsart
If you are making art or looking at art in the Twin Cities, use the hashtag to show it off.