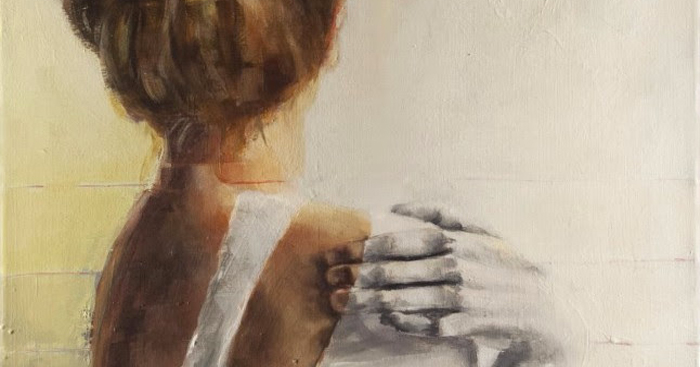 Carley McHenry
Carley McHenry's new paintings explore beauty and biology at ShowroomEvent Website
Showing

May 13th - Jun 7th, 2017

Reception

Sat May 13th, 2017 5PM - 8PM CST
Showroom
615 W Lake St
Minneapolis
( map )
Carley McHenry's interest in the human form began during her undergrad years at the University of Wisconsin-Stout, where she earned a BFA in painting and photography. But her inspiration is as much scientific as it is artistic, focusing on the human anatomy as a means to explore the inner architecture of human nature. "My artistic endeavors are motivated by biology, how life starts, and how we as human beings fit into the life that existed far before we stepped into the picture," she explains.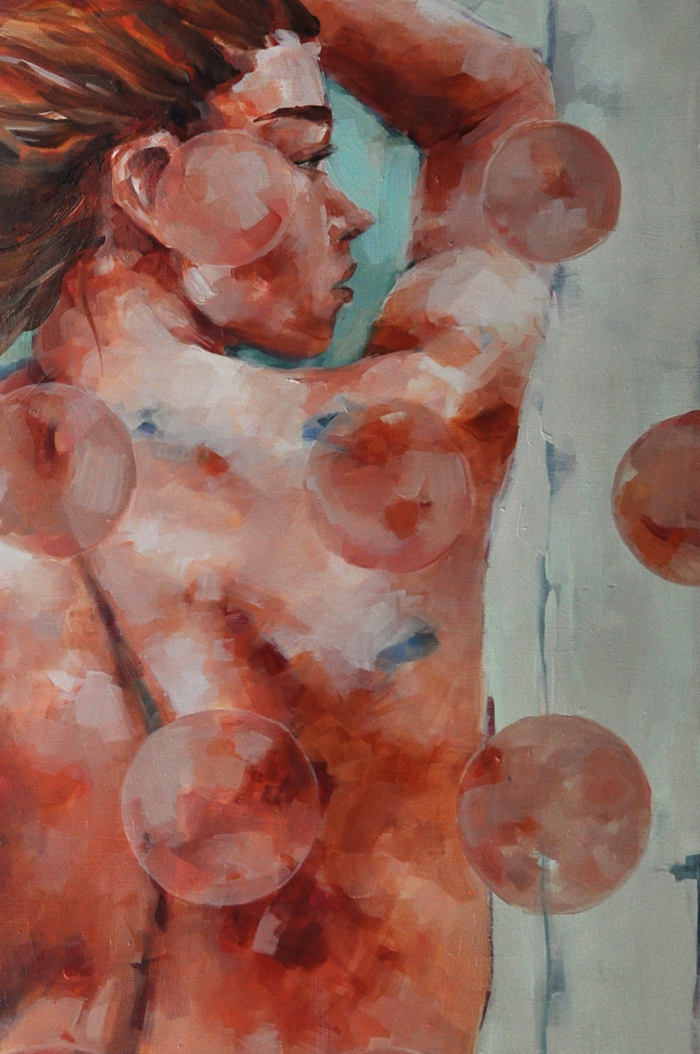 For this upcoming exhibition at Showroom, the Rochester-based artist has created a meditative body of work, filling her small canvases with painterly renderings of people and animals. Her interest in physicality is apparent in warm tones, thick brushstrokes, and her classical approach to figure study. But hers is a world of artful dissection, of beauty found in surreal biology. Some compositions explore the bones and organs hidden inside of her subjects; others feature abstracted circles overlaid on human skin, like a polka dot pattern of microscopic lenses focusing in on the surface. "My aim is to slow a moment down in order to get back to the root of everything. I want to engage the audience with imagery that creates spaces in which awareness, perception, and the impossibility of life can be addressed."
"Ultimately," McHenry says, "I want to bring to light subjects and ideas that are overlooked or rarely considered. I aim to convey visual narratives that are filled with mystery and possibility." Though her focus is bodies, the work is neither grotesque nor judgmental. There is a quiet, considered beauty to these paintings, inviting the viewer to pause and reflect on our own relationship to each other and to the natural world. And perhaps to wonder whether there is really any difference between the two.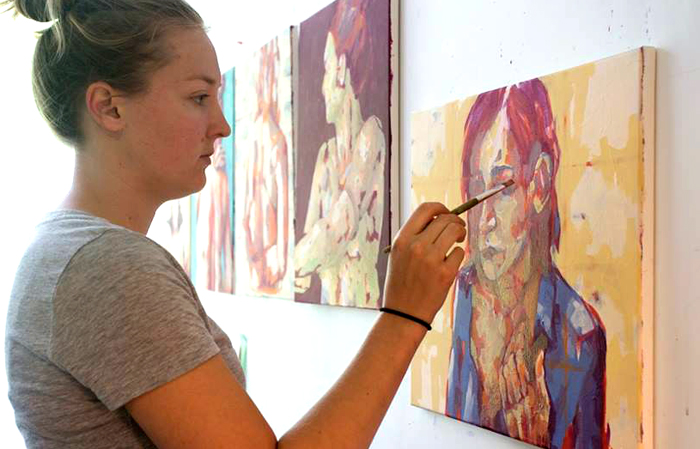 Showroom is a retail boutique in Uptown of, by, and for local Twin Cities makers. Run by fashion designers Kimberly Jurek and Jen Chilstrom, Showroom brings all the best of local art, fashion, jewelry, furniture, and interior design under one roof.
Join them Saturday, May 13th from 5 – 8pm for the opening reception. The show runs through June 7th.
All images courtesy of the artist. More info available at carleymchenry.com.