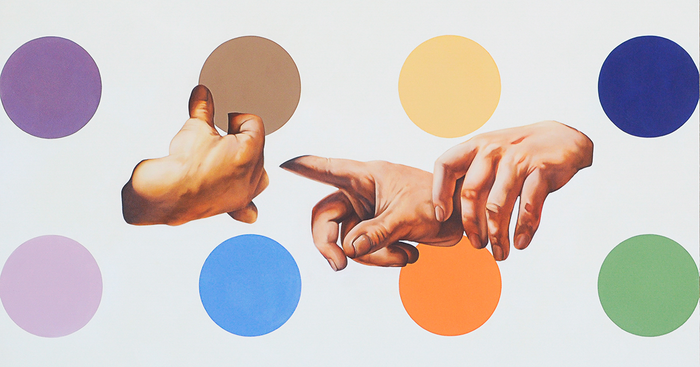 C4W: 2017
Gamut Gallery's annual call-for-work exhibition featuring guest curator Joel Coleman
Event Website
Opening

Sat Nov 4th, 2017 7PM - 11PM CST

On View

Nov 4th - Nov 17th, 2017

Exhibit Finale

Fri Nov 17th, 2017 7PM - 11PM CST
Gamut Gallery
717 S 10th St
Minneapolis
( map )
Guest curator of Gamut Gallery's annual "C4W: Call 4 Work" exhibition, Joel Coleman has been immersed in the local art scene with his tenure as the proprietor and curator of The Abstracted Art Gallery (2012-2014), and was familiar with the vast majority of local submissions. Currently, Coleman serves as a Made Here Arts Advisory Panel member, involved in the curation and installation of artwork in vacant downtown Minneapolis storefronts in partnership with the Hennepin Theater Trust.
As in past years, the call for art is open to all visual media. The selected works for C4W: 2017 reflect that inclusive approach and include video, installation, sculpture, photography, fiber, drawing, and painting. While there is no predetermined theme in the submission guidelines, the guest curator brings their own unique perspective and interpretation to the submitted works. This personalized stamp brings forward an underlying style that visually and conceptually connects the works in the exhibition. Coleman's curatorial aesthetic has developed a show of bold colorful creation, favoring strong linework and figurative representation.
Featured Artists: Andy Baird, Natalia Berglund, Laurie Borggreve, Nelson Cain, Pat Callahan, Thomas Cassidy, Jennifer Chilstrom, Kat Corrigan, Lance Delao, Jacob Docksey, Addie Elling, Abigail Engle, Cory Favre, Jim "Marion" Foreman, Matthew Gaulke, Dianne Ginsberg, Joli Grostephan-Brancato, Jeffrey Hansen, Melissa Haroza, Angel Hawari, Trista Hendrickson, Genevieve Hess, Van Holmgren, Mathias Hughey, Jeremy Jones, James Kloiber, Nicholas Knutson, Femke Kuiling, Sam Larom, Caterina Marchionne, CL Martin, Renee Michele, Polly Norman, Angela North, Edie Overturf, Christopher Palbicki, Scott Roper, Benjamin Sagmoe, Kurt Schulz, Shye, Christopher Sorenson, Ellen Sweetman, Kao Lee Thao, Brooklynd Turner, Ross Wagner, Kari Weber, Russ White, Roger Williamson, James Zucco
​
Exhibit Finale, Nov 17th, 7-11PM
Lives performances by jazz trio Amethyst 3 and solo guitar player Telulra Tyson
$5 at the door, or FREE with membership
#mplsart
If you are making art or looking at art in the Twin Cities, use the hashtag to show it off.