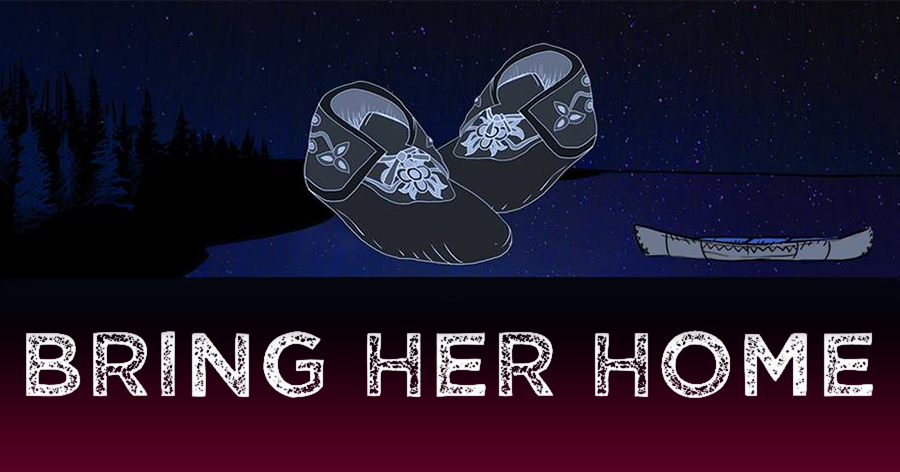 Bring Her Home: Stolen Daughters of Turtle Island
All My Relations Arts and the Minnesota Indian Women's Resource Center present a group exhibition highlighting the ongoing epidemic of missing and murdered Indigenous Women. Event Website

Showing

Feb 2nd - Apr 10th, 2018

Reception

Fri Feb 2nd, 2018 6PM - 8PM CST
All My Relations Arts
1414 E. Franklin Ave
Minneapolis
( map )
In light of the local movement to stop sexual exploitation and the international #MMIW awareness campaign, Bring Her Home shares visual stories of the impacted women. Rather than reduce the issue to a statistic, curator, Angela Two Stars, challenges us to honor the life of each indigenous woman as we would a sister, a wife, a mother, a best friend, a cousin, or a daughter.
Original works by 18 visual artists from across the United States and many tribal nations.
Featuring new work from Shan Goshorn, Luzene Hill, Laura Youngbird, Kayeri Akweks, Hillary Kempenich, Chholing Taha, Cara Romero, and more.
OPENING RECEPTION
February 2nd, 6 – 8 pm
Talk by the curator at 7 pm. Refreshments provided.
ARTIST WORKSHOP
February 13th, 5 pm – 8 pm
Guest artists will lead workshop in preparation for #MMIW march.
MARCH FOR MISSING AND MURDERED INDIGENOUS WOMEN
February 14th, 11 am – 2pm, at the Minneapolis American Indian Center
Wear red. Bring banners. Allies Welcome.
TALKING CIRCLE WITH THE ARTISTS
April 5th, 6 – 8 pm
Share conversation, food, and space with the artists.

*All events will encourage a $5 - $10 donation to the Minnesota Indian Women's Resource Center.