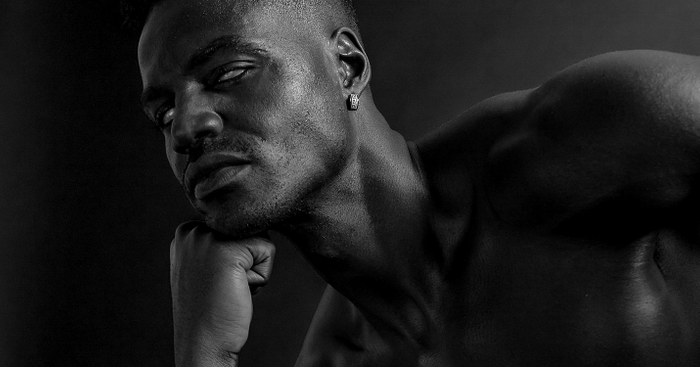 Bobby Rogers : The Blacker the Berry
A solo exhibition of new photography from Minneapolis-based artist, Bobby RogersEvent Website

Showing

Oct 20th - Nov 25th, 2017

Reception

Fri Oct 20th, 2017 7PM - 10PM CST

Artist Conversation

Fri Nov 10th, 2017 7PM CST
Public Functionary
1400 12th Ave NE
Minneapolis
( map )
The Blacker the Berry is inspired in part by the title of the 1929 novel by American author Wallace Thurman, associated with the Harlem Renaissance, a cultural, social, and artistic explosion that took place in Harlem, New York spanning the 1920s. This movement included new African-American cultural expressions and was considered to be a rebirth of African-American arts. 80 years later, long past the context of a Harlem Renaissance, Kendrick Lamar, the Compton rapper released a 2015 track titled "The Blacker the Berry" laced with lyrics that respond powerfully and emotionally to the ongoing race and violence issues in America. "The blacker the berry, the sweeter the juice," was also used in Tupac Shakur's "Keep Your Head Up" in 1993.

Hip-hop has a history as a mode of social resistance, the rhetorical elements of the genre make it an effective method of protest. Rogers' use of "the Blacker the Berry" is then an exploration of identity, race, authentic self-expression and self-love as an artist. He explores potential for the medium of photography as contemporary activism and protest, broadcast within a visually-driven, internet-dependent society. Bobby Rogers' photographs are an act of resistance and a response to oppression, a response that shows blackness as beautiful, mystical, complex and human.

"The subjects in my work are Black. They're as dark as everything I've been taught to hate about my physical self. My work is about black radical traditions, hip-hop, and the history of the Diaspora. My ancestors were stolen, slaughtered, and enslaved; I work to transcend and release ancestral trauma by fantasizing and reveling over the grandiose empires in which these ancestors once reigned. I communicate all aspects of my selfhood through my photography in an effort to inspire my audiences to similarly elevate and explore their identities and histories."
- Bobby Rogers

Set in the context of current culture and social tensions, The Blacker the Berry considers Blackness both historically and presently, through a series of ten large-scale conceptual portraits. His subjects are captured through intentional portraiture that evokes a cultural renaissance, asking the viewer to consider an artistic movement that celebrates the expression Blackness in response to the racially-charged consciousness of contemporary America.

Bobby Rogers: The Blacker the Berry is the emerging artist's first full solo exhibition. The artist has been working with PF curator, Tricia Heuring, since 2016 to develop the exhibition. The exhibit will feature 10 large scale portraits (4' x 6'). The photographs will also be available in smaller print editions. Learn More About Bobby Rogers on his website.


RSVP For Nov 10th Artist Conversation