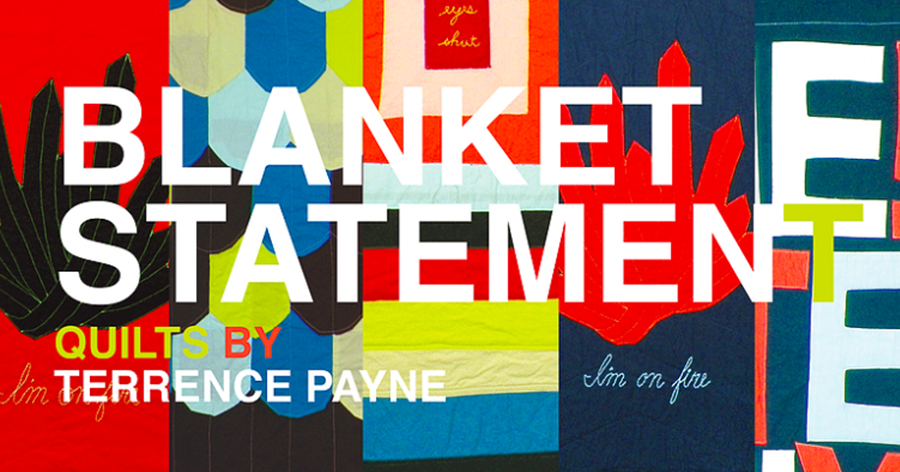 Blanket Statement
Terrence Payne tries quilt-making in his latest exhibitionEvent Website

Showing

May 18th - May 31st, 2018

Opening Reception

Fri May 18th, 2018 6PM - 10PM CST
Rosalux Gallery
1400 Van Buren Street NE
#195
Minneapolis
( map )
Don't let those dystopian blues get you down! Pick yourself up with one of Terrence Payne's new quilts featured in his latest exhibition, "Blanket Statement." Hand made with love and compulsion, these quilts follow the thread of his earlier work, examining the fears and insecurities that drive communities to go bonkers for working against their own interests.
Terrence applies his unique sensibilities to quilting in order to take advantage of the traditional narratives and historical documentation long associated with the communities of this traditional craft.
The humorous and empathetic allegories resulting from Payne's creations will surely leave you in stitches! So wrap up and get cozy with the ones you love in one of Terrence's amazing new quilts while you wait out our perilous and uncertain future.​
During the Blanket Statement opening reception, Rosalux also hosts a group show and celebrates the opening of their retail space with Buy Rosalux.